He finished that roof shaped route
Infinity 11-/11
, which is in fact the combination of four routes ( each of them is a name in climbing world) Eckel, Nightmare, Raubritter a Stonelove.
He sent it on 8th of August 2006 after he has been trying it 4 times in autumn last year.
There are some other impressive names from Adams diary.
2.8.2006
Headcrash 10+/11-
7.8.2006
Microwelle 10
9.8.2006
Ghettoblaster 10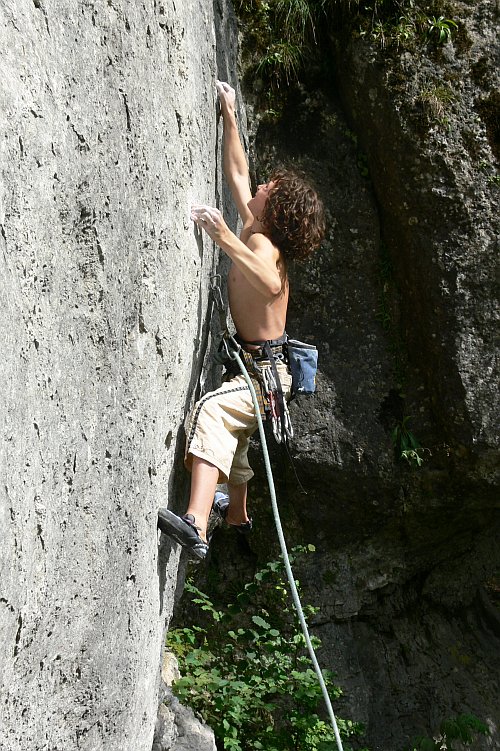 Adam Ondra in Microwelle 10, Glawewand
photo archive © Ondrovi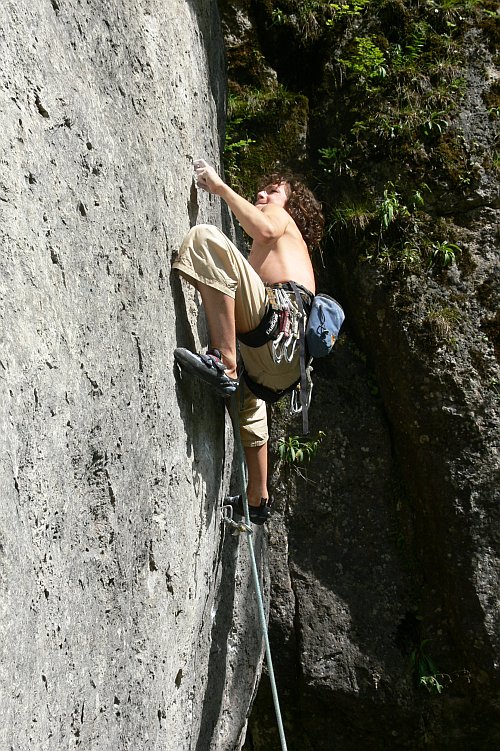 Adam Ondra in Microwelle 10, Glawewand
photo archive © Ondrovi

Video:
Small movie in
mov
format could be downloaded from this address
Video