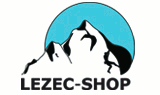 Nové knihy na Lezci
Kletterführer Elbtal
Ostravský křest knihy Navždy první


Flash Boulder Cup - Junior (21.09)
3. kolo Slánské pohody (16.10)
Ruzyňská liga pro děti (16.11)



Cesty:
1.Konečný 12906
2.Ondra 11934
3.Vopat 11866


Bouldry:
1.Stráník 11653
2.Jungling 11050
3.Stráník 10875


Hory:
1.Skopec 7242
2.Hlaváč 6070
3.Zaoral 6003


SP v boulderingu Wujiang (CHN) (04.05)
SP v boulderingu Chongqing (CHN) (27.04)
SP v boulderingu Moskva (13.04)




Contact

| | |
| --- | --- |
| Adam's new hard route | Moravian Karst |

Adam Ondra sent his old project in Moravian Karst and established a new grade in UIAA.
The route has a name
Vasil Vasil, 12
and is situated in Sloup, Moravian Karst, (Czech republic).
Adam said :
It was long term project consisting of short - two bolts "tenth" start with a decent rest afterwards and than three moves boulder problem graded 8B+ (one move 8B) and easier finish.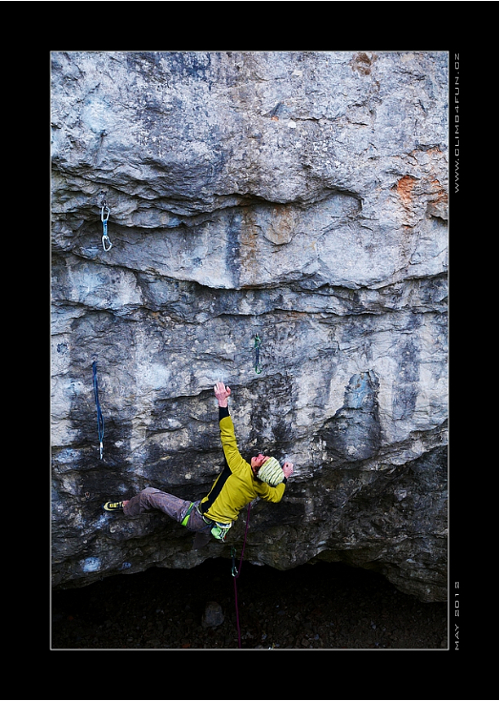 Adam Ondra, Vasil Vasil 12,
Staré skály - Sloup, Moravský kras (5/2012)
photo by © Vojtěch Vrzba (www.climb4fun.cz)
Here you can find another pictures from that route taken last year
climb4fun.cz
.
Congratulation.
---
Reklama:
Related stories:
---
Lezec.cz je hlavním mediálním partnerem ČHS na internetu
Photo of the day: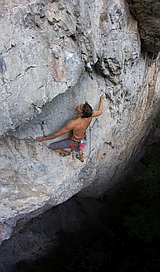 Level 50, 8+/9- / 9- / 9 / 9+ / 9+/10- / 10-
Routes:
New in discussion:
Latest comments:
Hot:
New in advertising:
Instructions:
UKClimbing.com News
- INTERVIEW: Steve McClure on Rainman 9b
- NEWSFLASH: Britain's First 9b by Steve McClure
- NEWS: Nathan Phillips flashes Font 8B
- NEWS: Alex Honnold free solos Freerider, El Capitan
- FRI NIGHT VID: Free Climbing on Baffin Island
- NEWS: Requiem E8 6b by Peter Kamitses
- NEWS: Hard boulders in South Africa for Mina Leslie-Wujastyk
- NEWS: Dead Meadow, ~8B, by Alex Puccio
- NEWS: New Aiguille du Midi Mixed Route by Jeff Mercier & Co
- NEWS: Orrin Coley climbs new 8B+ at Forest Rock
- NEWS: Marcus Scotney & Carol Morgan Win Berghaus Dragon's Back Race
- NEWS: David Fitzgerald - Voyager Sit 8B+
- NEWS: Bronze for Emily Phillips in European Youth Cup (B)
- Carinthian Dreams, 3rd ~8C in 11 days by Christof Rauch
- The Big Issue E9 6c by Ali Kennedy