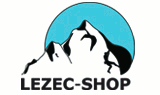 Frankenjura nové průvodce
Průvodce Hřebeny
Novou knížku pro horolezce: Horolezecké povídání


zrušeno SP Villars (SUI) (02.07)
zrušeno? SP Chamonix (FRA) (11.07)
SP Briançon (FRA) (21.08)



Cesty:
9.Nespoutaný 11122
10.Lautner 11010
11.Janošová 10932


Bouldry:
9.Břicháček 10625
10.Novák 10525
11.Švec 10500


Hory:
11.Podráský 4610
12.Podškubka 4367
13.Šuraba 4268


Rock Empire Český pohár v lezení obtížnost dospělých a mládeže (27.06)
Mistrovství Amerik (24.02)
O dřevěného Krakonoše 2020 (25.01)




Contact

Climbing partner in Prague
28.04.2018
Hello everyone,

I'm in Prague four months now and i'm looking for a climbing partner for indoor or outdoor climbing!! Also, really interested in multipich if anyone has any idea where there is some!! I'm leading 6+ 7- and i'm always smiling
---
Moravske Skaly guide
23.04.2018
Hello guys!
I'm Katarzyna from Poland and I'm going to Czech Republic soon. I need this guide: http://www.moravskeskaly.cz/
but unfortunately, it's impossible to buy it by the Internet. :(
Do you know where can I buy this book? Or ma
---
Moravske Skaly guide
23.04.2018
Hello guys!
I'm Katarzyna from Poland and I'm going to Czech Republic soon. I need this guide: http://www.moravskeskaly.cz/
but unfortunately, it's impossible to buy it by the Internet. :(
Do you know where can I buy this book? Or ma
&nbsp
Re: Moravske Skaly guide
01.05.2018
Hi I have old Czech climbing guides for sale
Horolozecky pruvodcebCVICNE SKALY NA MORAVE Fer
---
Moravske Skaly guide
23.04.2018
Hello guys!
I'm Katarzyna from Poland and I'm going to Czech Republic soon. I need this guide: http://www.moravskeskaly.cz/
but unfortunately, it's impossible to buy it by the Internet. :(
Do you know where can I buy this book? Or ma
---
Moravske Skaly guide
23.04.2018
Hello guys!
I'm Katarzyna from Poland and I'm going to Czech Republic soon. I need this guide: http://www.moravskeskaly.cz/
but unfortunately, it's impossible to buy it by the Internet. :(
Do you know where can I buy this book? Or ma
---
Rock climbing .new expierence
17.04.2018
Hello everybody.im 33 would like to try rock climbing .can guys tell me how and where i can start and try it.Thanks for info ..
---
partner to climb
15.03.2018
Hi, I'm going to stay 3-6 mouths in Praha starting from March. I am looking for some partners to line...
&nbsp
Re: partner to climb
05.04.2018
Hi,

I'm also new in Prague and looking for a climbing partner.
I'm french, 50
&nbsp
&nbsp
Re: partner to climb
17.04.2018
Hello .i found ur message .im new but im very interesting and i would like to try rock climbing .If
&nbsp
&nbsp
&nbsp
Re: partner to climb
20.04.2018
Hello,

I just saw your answer. What is your level in climbing ? Are you just interest
---
Indoor climbing/bouldering in Brno
19.12.2017
Hey everybody! What are the best places to do indoor climbing or bouldering in Brno? Maybe you know if somebody is organizing bouldering lessons as well?

I'm moving to Brno for 3 months and would love to do some climbing there. Thanks!:)
---
Partner in Prague
06.07.2017
Hello I will be in Prague July 20 for one week. I would like to climb outdoors for several days. I am willing to travel / camp to any area to experience a few of climbing in Czech. Or go bouldering too. I am looking for a partner.
---
Petrohrad first timer
30.06.2017
Hi,

my name is Karolis and I will be visiting Prague/Petrohrad/Pilsen, mainly for bouldering in the Petrohrad region.

Right now we've found a place to stay in Autocamp Jesenice, but we still need a guidebook and crashmats/cr
&nbsp
Re: Petrohrad first timer
02.05.2018
Hi there,
I am going to be in the same situation as you. Did you end up finding a pad or wha
---
<<<
2
3
4
5
6
7
8
9
10
11
12
13
14
15
16
17
18
19
20
21
22
23
24
25
>>>
Climbing partner in Prague
Hello everyone,

I'm in Prague four months now and i'm looking for a climbing partner for indoor or outdoor climbing!! Also, really interested in multipich if anyone has any idea where there is some!! I'm leading 6+ 7- and i'm always smiling :). Hope to hear from someone!!

Regards,
Dimosthenis
Dimosthenis
08:42:33 28.04.2018
reply
&nbsp
Re: Climbing partner in Prague
Hi D,
I am also looking for a climbing partner. Climbing 6b/6c, but in a gym, I don't think it matters what you climb - just secure correctly. Would you like to meet up this or next week? Next week Monday (7 Mai) for example?
Cheers,
Tibor
rti
17:24:13 30.04.2018
reply
&nbsp
&nbsp
Re: Climbing partner in Prague
Hey,
I saw your message,i am also looking for climbing partner fór indoor climbing in Prague. It's been a while now so will start with easy routes...
If you want to go climbing next week let me know.
Cheers,
Magda

P.s. a mluvim taky cesky :)
Magda
18:14:10 09.05.2018
reply
&nbsp
Climbing partner in Prague this weekend
Sorry for short notice, but I in Prague this weekend 16th 17th June with work from Sheffield, England. I have come in car and brought full climbing rack so looking for Climbing partner for outdoor trad or sport, lead E1 uk grading 6b French so VI UIAA system. Both days free call/ text mobile +447785798346 or email me.

Trevor Wilson
Trevor
15:39:40 15.06.2018
reply
---
Reklama:
Lezec.cz je hlavním mediálním partnerem ČHS na internetu
Photo of the day: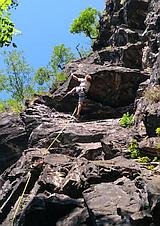 Routes:
New in discussion:
Latest comments:
Hot:
New in advertising:
Instructions:
...