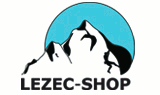 Vychází nové vydání knihy Julia Kugyho: Ze života horolezce
Nové průvodce světových oblastí
Vychází nová kniha Máry Holečka o Gasherbrumu I.


Pražský Opičák (04.12)
MMČR v boulderingu (07.12)
SAMBAR KIDS CUP (08.12)



Cesty:
1.Ondra 13722
2.Konečný 12819
3.Pail 11650


Bouldry:
1.Stráník 11600
2.Jungling 11050
3.Novák 10925


Hory:
1.Skopec 6646
2.Švihálek 5970
3.Šuraba 5520


Dry Tool Cup (24.11)
MČR v lezení (27.10)
MS Innsbruck (06.09)




Contact

Climbing Partner
26.08.2006
Hi,

I've recently arrived in Praha and I'm looking for some people to climb with. I climb fairly easy stuff and have a sports rack. I've climbed all over the world, but will be in Praha for a year teaching.

Cheers
&nbsp
Re: Climbing Partner
29.08.2006
Hi James,

I just moved to Prague in Aug. My wife is an international school teacher
&nbsp
Re: Climbing Partner
10.10.2006
Hi, I just arrived in Prague and I will be here on a secondment till the middle of November. I have
---
Bouldering in sandstone
21.08.2006
I'm looking for good bouldering in Czech Republic especially in sandstone ( I've been in Petrohrad :) does anyone knows some places mayby near Teplice or elseware sand me some info on the_notic@o2.pl THANKS!!!
&nbsp
Re: Bouldering in sandstone
23.08.2006
You can download pdf topo for Sněžník from this site http://nuborn.net/dcs/pdf/dcs_topo_03.pdf
---
Looking for climbing buddy
19.08.2006
Hi. We are Corey & Marie from Malaysia & Canada respectively and we just moved to Prague & currently living in Pruhonice. We are average sport climbers who climb around 6a-6b (French). Since we are new here & would like to look for any cli
---
Car Crushed in Colorado
26.07.2006
Hello,

I am looking to get in touch with a Czech climber, Tomasz Hecko, whose car was crushed by a falling rock in Clear Creek Canyon, Colorado, about a month ago. I would like to do a small news story for Climbing Magazine, and am trying t
---
climbing stores in prague
18.07.2006
Hi, I will be goning to prague soon are there any good climbing shops there?

Thanks, Martin
---
best climbing area
11.07.2006
Hi! Urgent: Which sport climbing area do you recommend for a week's visit in Czech Republic? I'm cming on Friday, so I need a quick answer.THX


&nbsp
Re: best climbing area
14.07.2006
Depends on the the area where you are - Prague or East or West of the country?. Around Prague I reco
&nbsp
Re: best climbing area
08.01.2007
The best area for bouldering is Petrohrad near Jesenice 70 km east from Prague.
---
Adrrocks "
08.07.2006
I would like to climb in Adrspach.
How would it be there the next weeks ?
Last time there was a lot noisy schoolkids occupying the most of Camp Stransky .. And hardly no one for serious climbing ??
Does any of You hav
&nbsp
Re: Adrrocks "
14.07.2006
I was there with a friend the last weekend, and camp was without problem, we did some some climbing
---
where to go
27.06.2006
My girlfriend and I are visiting Czech Rep. in September for about a week, where should we gor for some sport climbing? Is there a guidebook and where can we buy it? I Speek fluent Polish so it doesn't have to be in English. Dziekuje
Marcin
---
Trekking in Nepal
02.06.2006
Happy Treks Pvt. Ltd

A Leading Corporate Travel since 1994, organizes various Tours / Trek / Expedition in Nepal, Tibet, Bhutan, India, China & Other Countries.

Happy Tours offers all the tour/trek package/programs have u
---
Climbing and slacklining
23.05.2006
Im looking for someone to go climbing with for weekend trips. i live in prague and have only been going indoor climbing due to not having enough equipment with me here. So if you heading out of prague for some weekend and have room in your car email me. <
---
<<<
2
3
4
5
6
7
8
9
10
11
12
13
14
15
16
17
18
19
20
21
22
23
24
25
>>>
Climbing Partner
Hi,

I've recently arrived in Praha and I'm looking for some people to climb with. I climb fairly easy stuff and have a sports rack. I've climbed all over the world, but will be in Praha for a year teaching.

Cheers,

Seifer.
Seifer
14:59:52 26.08.2006
reply
&nbsp
Re: Climbing Partner
Hi James,

I just moved to Prague in Aug. My wife is an international school teacher too. I'm also looking for climbing partner. Email or call me to hook up for some climbing.
coreyhokl@gmail.com
Cell : 420 776 029 852
rockon
22:31:48 29.08.2006
reply
&nbsp
Re: Climbing Partner
Hi, I just arrived in Prague and I will be here on a secondment till the middle of November. I have taken my shoes and harness and a figure-of-8 and i was thinking of at least going to an indoor wall for practicing while i am here. My colleagues told me about nice outdoor places close to Prague for climbing as well. I climb relativele easy routes as well.

Write me to minotavar@gmail.com if you wish.

Mina
Mina
14:33:13 10.10.2006
reply
---
Reklama:
Lezec.cz je hlavním mediálním partnerem ČHS na internetu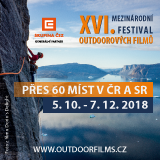 Photo of the day: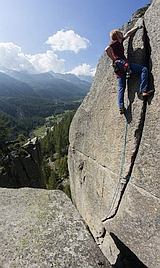 Routes:
New in discussion:
Latest comments:
Hot:
New in advertising:
Instructions:
UKClimbing.com News
- INTERVIEW: Steve McClure on Rainman 9b
- NEWSFLASH: Britain's First 9b by Steve McClure
- NEWS: Nathan Phillips flashes Font 8B
- NEWS: Alex Honnold free solos Freerider, El Capitan
- FRI NIGHT VID: Free Climbing on Baffin Island
- NEWS: Requiem E8 6b by Peter Kamitses
- NEWS: Hard boulders in South Africa for Mina Leslie-Wujastyk
- NEWS: Dead Meadow, ~8B, by Alex Puccio
- NEWS: New Aiguille du Midi Mixed Route by Jeff Mercier & Co
- NEWS: Orrin Coley climbs new 8B+ at Forest Rock
- NEWS: Marcus Scotney & Carol Morgan Win Berghaus Dragon's Back Race
- NEWS: David Fitzgerald - Voyager Sit 8B+
- NEWS: Bronze for Emily Phillips in European Youth Cup (B)
- Carinthian Dreams, 3rd ~8C in 11 days by Christof Rauch
- The Big Issue E9 6c by Ali Kennedy