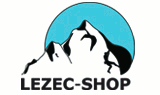 Frankenjura nové průvodce
Průvodce Hřebeny
Novou knížku pro horolezce: Horolezecké povídání


zrušeno? SP Chamonix (FRA) (11.07)
SP Briançon (FRA) (21.08)
ČP v boulderingu Teplice nad Metují (28.08)



Cesty:
26.Lachman 10454
27.Nosáľ 10422
28.Lebeda 10393


Bouldry:
26. 9584
27.Běhounek 9528
28.Zíma 9503


Hory:
22.Nešťák 2909
23.Fajkoš 2703
24. 2691


Rock Empire Český pohár v lezení obtížnost dospělých a mládeže (27.06)
Mistrovství Amerik (24.02)
O dřevěného Krakonoše 2020 (25.01)




Contact

Climber - teacher of English - Brno
04.10.2009
Climber from Brno /35 years old/ is looking for a teacher of English /preferably native speaker/ as well as a partner for climbing. My level of English is a beginner and I have been climbing for 15 years /max. 7a Fr./
---
&nbsp
Re: Climbing in Prague
21.09.2009
Actually I want to start climbing,I am studying in Prague and unfortunately I am speaking only Engli
---
looking for climbing club
20.09.2009
Hi everyone, I live in Brno, I wanna climb and have training. is there any climb club in Brno??

Please contact me at cedwtc@hotmail.com

thanks
---
Beta about where to climb in Czech
10.09.2009
Hi, everybody looking for info about where to climb in Czech Republic can look first at the following articles:
Beta about Climbing in Czech
http://www.czechclimbing.com/clanky.php?keya=2467
List of Czech Climbing Areas
http://
---
Need to climb in CZ
21.08.2009
I am coming to CZ next week for 2 weeks till September 5th. I will be based in Mlada Boleslav. I would like to know of the nearest climbing gym to stay fit and would like to also get outside a couple of times on Czech rock with someone local.&
---
---
Climbing guides
25.07.2009
I am a beginner-intermediate climber looking for a climbing guide for 5 days in Eastern Europe. Can anyone suggest where I can go to contact an English speaking guide?
---
Climbing club/group in Prague
24.07.2009
Hi everyone, from September onwards I will be living in Prague and I have recently taken up climbing again. So I am looking for a club or group to climb with regularly, ropes, bouldering or both. Hopefully someone on here knows of some in Prague?
<
---
---
Climbing in CZ
14.07.2009
Hi,

I will go to Europe in the next September and I am looking for a partner to climbing with me. I will stay probably in Czech Republic, but I can go to others countries.

I'm a Brazilian rock climber, I started three years
&nbsp
Re: Climbing in CZ
05.08.2009
When you will be here in Prague just, write me a mail (standa@lezec.cz). We can arrange some common
---
<<<
2
3
4
5
6
7
8
9
10
11
12
13
14
15
16
17
18
19
20
21
22
23
24
25
>>>
Climber - teacher of English - Brno
Climber from Brno /35 years old/ is looking for a teacher of English /preferably native speaker/ as well as a partner for climbing. My level of English is a beginner and I have been climbing for 15 years /max. 7a Fr./
climbit
13:15:27 04.10.2009
reply
&nbsp
Re: Climber - teacher of English - Brno
I am a native speaker from California and have climbed 34 years.
I would love to join you in Czech / Morava and climb with you.
I have lived in SK and CZ before and mluvim malo Cesky vis? : )
Just wish I could get back to Czech now, low on money and work.
If I know of anyone who is a native speaker, already in CZ, I will attempt to put you in contact with them.
Good luck! Scott
Loomis
00:54:31 08.04.2010
reply
---
Reklama:
Lezec.cz je hlavním mediálním partnerem ČHS na internetu
Photo of the day: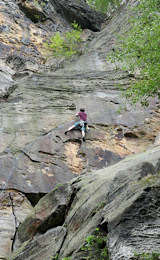 Cesta železného oře, VIIIa
Routes:
New in discussion:
Latest comments:
Hot:
New in advertising:
Instructions:
...