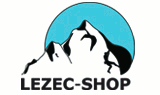 Vychází nové vydání knihy Julia Kugyho: Ze života horolezce
Nové průvodce světových oblastí
Vychází nová kniha Máry Holečka o Gasherbrumu I.


Nahoře bez Boulder cup (25.12)
Silvestrovské Hejnice (29.12)
Novoroční open 2019 (12.01)



Cesty:
22.Brajer 10544
23.Šofránko 10532
24.Kalvas 10522


Bouldry:
22.Lyčka 9556
23.Štumpolt 9353
24.Karban 9350


Hory:
18.Tichý 2785
19. 2691
20.Horáček 2244


MMČR v boulderingu (07.12)
Dry Tool Cup (24.11)
MČR v lezení (27.10)




Contact

Beta about where to climb in Czech
10.09.2009
Hi, everybody looking for info about where to climb in Czech Republic can look first at the following articles:
Beta about Climbing in Czech
http://www.czechclimbing.com/clanky.php?keya=2467
List of Czech Climbing Areas
http://
---
Need to climb in CZ
21.08.2009
I am coming to CZ next week for 2 weeks till September 5th. I will be based in Mlada Boleslav. I would like to know of the nearest climbing gym to stay fit and would like to also get outside a couple of times on Czech rock with someone local.&
---
---
Climbing guides
25.07.2009
I am a beginner-intermediate climber looking for a climbing guide for 5 days in Eastern Europe. Can anyone suggest where I can go to contact an English speaking guide?
---
Climbing club/group in Prague
24.07.2009
Hi everyone, from September onwards I will be living in Prague and I have recently taken up climbing again. So I am looking for a club or group to climb with regularly, ropes, bouldering or both. Hopefully someone on here knows of some in Prague?
<
---
---
Climbing in CZ
14.07.2009
Hi,

I will go to Europe in the next September and I am looking for a partner to climbing with me. I will stay probably in Czech Republic, but I can go to others countries.

I'm a Brazilian rock climber, I started three years
&nbsp
Re: Climbing in CZ
05.08.2009
When you will be here in Prague just, write me a mail (standa@lezec.cz). We can arrange some common
---
climbing near Prag
25.05.2009
Hello, we are looking for climbing areas near Prag, level 4-6, maybe someone can give us some indications. Thanks
&nbsp
Re: climbing near Prag
02.06.2009
Hi sorry for late answer, we were pulling holds in Spain.
Yes we have some reasonable climbin
---
Armenian First Ascent Open Festival "Arev" July 1-31
24.05.2009
Everybody is welcome to Armenian First Ascent Open Festival "Arev" in Armenia, where the basalt columns and limestone rocks are 99% unclimbed still.

to find more about event and rocky massif of the festival visit here
---
Climbing Partner Praha 2nd May
29.04.2009
I am a Sheffield climber in Prague on business for the weekend looking for a climbing partner on Saturday(2/5/09)for roped trad or bolts. I have just brought my harness, boots & a trad rope with me and my car. (~E1 trad or 6b bolts)
Please E-ma
---
<<<
2
3
4
5
6
7
8
9
10
11
12
13
14
15
16
17
18
19
20
21
22
23
24
25
>>>
Beta about where to climb in Czech
Hi, everybody looking for info about where to climb in Czech Republic can look first at the following articles:
Beta about Climbing in Czech
http://www.czechclimbing.com/clanky.php?keya=2467
List of Czech Climbing Areas
http://www.czechclimbing.com/clanky.php?keya=2480
List of Climbing Gyms in Prague
http://www.czechclimbing.com/clanky.php?keya=2488

Standa
09:19:38 10.09.2009
reply
---
Reklama:
Lezec.cz je hlavním mediálním partnerem ČHS na internetu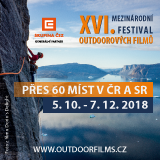 Photo of the day: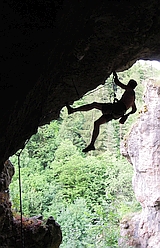 Routes:
New in discussion:
Latest comments:
Hot:
New in advertising:
Instructions:
UKClimbing.com News
- INTERVIEW: Steve McClure on Rainman 9b
- NEWSFLASH: Britain's First 9b by Steve McClure
- NEWS: Nathan Phillips flashes Font 8B
- NEWS: Alex Honnold free solos Freerider, El Capitan
- FRI NIGHT VID: Free Climbing on Baffin Island
- NEWS: Requiem E8 6b by Peter Kamitses
- NEWS: Hard boulders in South Africa for Mina Leslie-Wujastyk
- NEWS: Dead Meadow, ~8B, by Alex Puccio
- NEWS: New Aiguille du Midi Mixed Route by Jeff Mercier & Co
- NEWS: Orrin Coley climbs new 8B+ at Forest Rock
- NEWS: Marcus Scotney & Carol Morgan Win Berghaus Dragon's Back Race
- NEWS: David Fitzgerald - Voyager Sit 8B+
- NEWS: Bronze for Emily Phillips in European Youth Cup (B)
- Carinthian Dreams, 3rd ~8C in 11 days by Christof Rauch
- The Big Issue E9 6c by Ali Kennedy