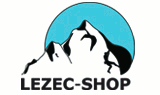 Osp & Mišja peč
Kniha "Bohatýrské časy"
P.R.A.C.H.T.E.L. - život na niti


Bouldering Session V (14.05)
Bouldering Session VI (11.06)
Bouldering Session VII (03.09)



Cesty:
1.Ondra 13863
2."Fido" 11000
3.Fajkoš 10941


Bouldry:
1.Stráník 10856
2.Jungling 10475
3.Stráník 10450


Hory:
1.Kratochvíl 8583
2.Coubal 7919
3.Coubalová 5465


European Youth Cup, ITA (11.08)
World Cup, Imst (AUT) (10.08)
European Youth Cup (04.08)




Contact

Climbing in Nepal and Tibet 2005 and 2006
04.03.2005
We have fixed departure Expedition trip to high Himalayan 2005 and 2006. please note our expedition

Everest 8848m,
Cho Oyu 8201m,
Shishapangma 8012m,
Ama Dablam 6812m,
Pumori 7145m,
Baruntse 7129m,

---
ski touring equipment
31.01.2005
Hi friends,
I´m looking for touring-ski equipment. I think shoes like DYNAFIT are manufacutred in Czech, is DYNAFIT an Czech company?
Where in Budweis or near the Austrian Border do you know shops where I can buy such a equipment like touri
&nbsp
Re: ski touring equipment
15.02.2005
I think it is Austrian company - look at http://www.dynafit.at/
Try to send an email to Hudy
&nbsp
Re: ski touring equipment
24.02.2005
Ad. Dynafit question:

Perhaps making a little effort on google would give you answers
---
looking for climbing shop in Prague
05.01.2005
hi!
i'm from Poland and i'm going to visit Czech so i'm looking for adresses of shops in Prague with ropes, shoes and other climbing stuff. i hope you can help me :) please write on my private e-mail adress (which is wkurowski@wp.pl) because i don'
---
I'm looking for a guide
21.12.2004
i'm looking for a way for my brother and I to go climbing in cesky krumlov in july but I really dont know how I have to start looking if it's better to hire a guide or to go with a group and where can I find those groupes ??
please could you tell m
&nbsp
Re: I'm looking for a guide
30.01.2005
Have you got any answer for your demand? I can ask some climbing friend in C. Krumlov what could be
---
kranj world cup
20.11.2004
Are you guys covering the kranj world cup. The coverage on the last was awesome. Great fotos and video clips. I am looking for the same on the final with all the drama involved. Any help?
&nbsp
Re: kranj world cup
21.11.2004
I am sorry, we are not going to cover it. We are in Czech Republic and just got some sms from Kranj.
---
Climbing in Ostrava
18.11.2004
Hi guys...

I'm a Portuguese climber that haves the oportunity to study in Česká republika more specifically in a city call Ostrava, and I want to know if near this city I can find crags, boulder areas or indoor places to climb.


&nbsp
Re: Climbing in Ostrava
20.11.2004
Olá
Sou o Bruno e há dois anos estive como aluno erasmus na Faculdade de Desporto em Praga, a
---
climbing grips
17.11.2004
hi guys!
last time I was suceeding in this forum, so I try it a next one to looking for something!
I´m searching for climbing grips! Does anybody know good connections in this field, perhaps a dealer or anybody else who could send to Austria
&nbsp
Re: climbing grips
19.11.2004
Hi Chris,

Basically there are three main producers/developers of climbing grips in Cz
&nbsp
&nbsp
Re: climbing grips
21.11.2004
And the 4th is (as you can see here above among the ad banners):
http://www.2dholds.com/
---
viamont tricams
16.11.2004
Searching for the safety specifications for Viamont tricams - can anyone help?
&nbsp
Re: viamont tricams
24.11.2004
What specifications do you have in mind? Let me know directly and I will try to help as much as I ca
---
looking for a partner
10.11.2004
Ahoj! Jsem z Spanelska, studuju v Brne.Now in english: i'm looking for a partner to go to iceclimbing and go to mountains,and why not?improve my czech.Dekuju.
---
half ropes - lana
01.11.2004
hi guys,
I´m from Austria and I´m looking for "half-ropes"! I think Lanex would be a nice choose, or is there another producer in Czech?
Could you tell me the price and e.g. a shop near Austria/Linz (Budweis?) or an online-dealer
&nbsp
Re: half ropes - lana
02.11.2004
Hi Chris, I would recommend the Lanex, Badile. I have bought it recently. I do not know any other Cz
&nbsp
&nbsp
Re: half ropes - lana
03.11.2004
rehi,
one more question I have: what means the CIAP, means that it is waterproofing -> imp
---
<<<
2
3
4
5
6
7
8
9
10
11
12
13
14
15
16
17
18
>>>
Climbing in Nepal and Tibet 2005 and 2006
We have fixed departure Expedition trip to high Himalayan 2005 and 2006. please note our expedition

Everest 8848m,
Cho Oyu 8201m,
Shishapangma 8012m,
Ama Dablam 6812m,
Pumori 7145m,
Baruntse 7129m,
Makalu 8463m,
Manaslu 8163m,
Dhaulagiri 8167m,
Kanchanjunga 8586m, and more. interested persons, please contact us for privet expedition or join basis by e-mail.

Monterosa Treks and Expedition
monte@ccsl.com.np
http://www.monterosa-nepal.com

Ganesh Neupane
18:29:59 04.03.2005
reply
&nbsp
Re: Climbing in Nepal and Tibet 2005 and 2006
I just saw a slide show on an expedition to Shishapangma in 2005 where two Czech brothers were camped next to the party giving the show. I heard that one of the brothers died during the night, I assume from HACE or HAPE. My codolences. Would anyone know the person's name?
Tim Stich
05:50:57 13.10.2006
reply
---
Reklama:
Lezec.cz je hlavním mediálním partnerem ČHS na internetu
Instructions:
Photo of the day: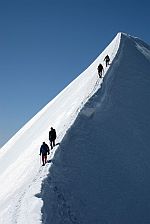 Routes:
New in discussion:
Latest comments:
Hot:
New in advertising:
UKClimbing.com News
- Thieves Target Cars on Dartmoor
- VIDEO: Kevin Lopata, Le surplomb de la mée assis, ~8B+
- Fri Night Double Bill - James Pearson and 'The Dog'!
- 8b for Peter Dawson (14) and 8b+ for Luke Dawson (16)
- REPORT: Bouldering World Cup Slovenia
- North Wales Area Report: March - April 2013
- Hamer Brothers climb E8s at Nesscliffe and More
- Entlinge, ~8B+, by Nalle Hukkataival
- Quick repeat of Pantera, 9a, by Megos
- Peregrines Nesting in Avon Gorge
- BIG Day at Wimberry - Whittaker, Randall, Lee - E10?
- New Mountain Weather Forecast Launches
- MoD Drops Cape Wrath Purchase
- Corona, 9a+, by Megos
- FRi NIGHT VID: Stamina Training Tips - James Pearson