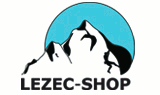 Frankenjura nové průvodce
Průvodce Hřebeny
Novou knížku pro horolezce: Horolezecké povídání


zrušeno? SP Chamonix (FRA) (11.07)
SP Briançon (FRA) (21.08)
ČP v boulderingu Teplice nad Metují (28.08)



Cesty:
1.Ondra 13163
2.Trojan 11669
3.Pail 11650


Bouldry:
1.Ondra 11903
2.Stráník 11678
3.Stráník 11000


Hory:
1.Ondrášek 7797
2.Skopec 7114
3.Coubal 6543


Rock Empire Český pohár v lezení obtížnost dospělých a mládeže (27.06)
Mistrovství Amerik (24.02)
O dřevěného Krakonoše 2020 (25.01)




Contact

shoes left
20.10.2014
Ahoj
12.10.2014 zostawiłem na Križaku/Adrspach buty Boreal Joker,brązowe na żepy.
Jeśli ktoś znalazł proszę o mail lub SMS +48605202733.
dzięki
Tomek

Hi
I've left (12.10.2014) my climbing shoes, Boreal Jok
---
Cesky Raj climbing
14.10.2014
Hi!

I'm planning a hiking in Cesky Raj this summer and also some rock climbing in the area, but this I found rather difficult to plan.

Could you please answer some of my questions:
- Do I need some kind os special perm
---
Climbing places/partner/ropes
03.10.2014
Hi there! I am from Portugal and I doing Erasmus here in Brno, I would like to make some climbing here, can you tell me some nice climbing routes for top roping? I have all the basic equipment less the rope that i couldn't bring in my bag, do you know som
---
climbing partner
30.08.2014
Hi, I'm looking for a climbing partner in Prague. 1-2 times every week. Timing can be flexible. Mother with kids are welcome too.
&nbsp
Re: climbing partner
24.09.2014
Hi. I was wondering if you've found your climbing partner yet. If not, I would love to meet you som
---
climbing partner
18.06.2014
Hi, I am looking for partners to climb the first week of October this year. I have trad gear but am unfamiliar with the area. I'm open to different areas. is it possible to climb in Czech in October??
thanks
amy

---
Easy climbing site
07.05.2014
Hi there,

I am looking for an easy climbing site (III-V UIAA) in Czech, I am planning a family vacation in Czech Republic.

Thank you in advance for your help,
Wojciech

wojma1981@gmail.com
---
Looking for places and partners near Brno
05.05.2014
Hi climbers !

I am from Catalunya, and now i´m living near Brno, I´ve just arrived few days ago, i will be living in czech for 10 months. I want to find some one for climb arround czech and for train together once a week in some Brno boulde
---
Little America, bolted routes?
09.04.2014
Hi, Im planning on going to the Czech Republic in Easter for climbing and hiking. But im having a little problem finding sports routes on rocks. I have heard that there should be bolted routes in Little America (Malá Amerika)? Anyone know something about
---
Bouldering in Petrohrad around Easter
04.04.2014
Hey guys,

I plan to stay in Petrohrad for a few days of bouldering. Since I'm solo, is there a good chance to meet other people to hang out with? Or someone who plans to be there? Depending on the weather but i consider to arrive the night
---
Rock Climbing close to Brno?
03.04.2014
Hello,

with a friend we are coming this weekend to Brno and we would like to go for a rock climbing.
Can someone help us with the places/areas where are they? And how can we get there (by bus?)?

This side (a guides f
---
<<<
2
3
4
5
6
7
8
9
10
11
12
13
14
15
16
17
18
19
20
21
22
23
24
25
>>>
shoes left
Ahoj
12.10.2014 zostawiłem na Križaku/Adrspach buty Boreal Joker,brązowe na żepy.
Jeśli ktoś znalazł proszę o mail lub SMS +48605202733.
dzięki
Tomek

Hi
I've left (12.10.2014) my climbing shoes, Boreal Joker-brown colour with two tapes, near on of the Križak's crack. If somebody has found them please mail me or send me SMS .
Thanks
Tomek
tf
22:55:36 20.10.2014
reply
---
Reklama:
Lezec.cz je hlavním mediálním partnerem ČHS na internetu
Photo of the day:
Routes:
New in discussion:
Latest comments:
Hot:
New in advertising:
Instructions:
...