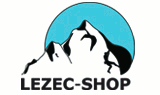 Osp & Mišja peč
Kniha "Bohatýrské časy"
P.R.A.C.H.T.E.L. - život na niti


Bouldering Session V (14.05)
Bouldering Session VI (11.06)
Bouldering Session VII (03.09)



Cesty:
28.Spilka 10233
29. 10228
30.Frič 10163


Bouldry:
28.Čermák 8500
29.Kučírek 8500
30.Šatný 8450


Hory:
16.Korelusová 2678
17.Kulajta 2655
18.Kubíček 2538


European Youth Cup, ITA (11.08)
World Cup, Imst (AUT) (10.08)
European Youth Cup (04.08)




Contact

World Cup Brno
05.11.2009
Hi

I am a Norwegian climber who would love to watch the World Cup from Brno; both because it is an important one, and because the wall looks good and there should be some cool routes.

So; does anyone know if there will be a S
---
Climbing 2009.12.09-10.
04.11.2009
Hi !
I am a hungarian climber.I like to climbing in Labák-pravy Breh area.I search one or two partner to climbing.I climbing max UIAA 6.I searc one night a simply quarters, in near the walls.
I will staying in this area 2009 12 09-10.

---
Climber - teacher of English - Brno
04.10.2009
Climber from Brno /35 years old/ is looking for a teacher of English /preferably native speaker/ as well as a partner for climbing. My level of English is a beginner and I have been climbing for 15 years /max. 7a Fr./
---
&nbsp
Re: Climbing in Prague
21.09.2009
Actually I want to start climbing,I am studying in Prague and unfortunately I am speaking only Engli
---
looking for climbing club
20.09.2009
Hi everyone, I live in Brno, I wanna climb and have training. is there any climb club in Brno??

Please contact me at cedwtc@hotmail.com

thanks
---
Beta about where to climb in Czech
10.09.2009
Hi, everybody looking for info about where to climb in Czech Republic can look first at the following articles:
Beta about Climbing in Czech
http://www.czechclimbing.com/clanky.php?keya=2467
List of Czech Climbing Areas
http://
---
Need to climb in CZ
21.08.2009
I am coming to CZ next week for 2 weeks till September 5th. I will be based in Mlada Boleslav. I would like to know of the nearest climbing gym to stay fit and would like to also get outside a couple of times on Czech rock with someone local.&
---
---
Climbing guides
25.07.2009
I am a beginner-intermediate climber looking for a climbing guide for 5 days in Eastern Europe. Can anyone suggest where I can go to contact an English speaking guide?
---
Climbing club/group in Prague
24.07.2009
Hi everyone, from September onwards I will be living in Prague and I have recently taken up climbing again. So I am looking for a club or group to climb with regularly, ropes, bouldering or both. Hopefully someone on here knows of some in Prague?
<
---
<<<
2
3
4
5
6
7
8
9
10
11
12
13
14
15
16
17
18
>>>
World Cup Brno
Hi

I am a Norwegian climber who would love to watch the World Cup from Brno; both because it is an important one, and because the wall looks good and there should be some cool routes.

So; does anyone know if there will be a STREAMING? If you do, please link the url here.

Thanks a lot in advance, climb a lot!

TMT
TMT
22:05:41 05.11.2009
reply
---
Reklama:
Lezec.cz je hlavním mediálním partnerem ČHS na internetu
Instructions:
Photo of the day: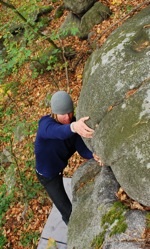 Routes:
New in discussion:
Latest comments:
Hot:
New in advertising:
UKClimbing.com News
- VIDEO: Kevin Lopata, Le surplomb de la mée assis, ~8B+
- Fri Night Double Bill - James Pearson and 'The Dog'!
- 8b for Peter Dawson (14) and 8b+ for Luke Dawson (16)
- REPORT: Bouldering World Cup Slovenia
- North Wales Area Report: March - April 2013
- Hamer Brothers climb E8s at Nesscliffe and More
- Entlinge, ~8B+, by Nalle Hukkataival
- Quick repeat of Pantera, 9a, by Megos
- Peregrines Nesting in Avon Gorge
- BIG Day at Wimberry - Whittaker, Randall, Lee - E10?
- New Mountain Weather Forecast Launches
- MoD Drops Cape Wrath Purchase
- Corona, 9a+, by Megos
- FRi NIGHT VID: Stamina Training Tips - James Pearson
- Hard New Boulders and Repeats for Tom Newberry