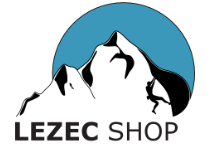 Pískaři jsou zpět!
Nová kniha Medaile na chvíli o olympijském příběhu Adama Ondry
Nová kniha Lékaři na horách: neviditelní hrdinové


EP ledolezení Nizozemsko (16.12)
Vánoční závody Praha Ruzyně (24.12)
ME skialpy (08.01)



Cesty:
22. 10500
23.Lachman 10488
24.Holík 10465


Bouldry:
22.Jakubcova 9309
23.Šípek 9278
24.Hricák 9153


Hory:
12.Skopec 4419
13.Zaoral 4363
14.Petr 4297


EP ledolezení Brno (02.12)
Olympijská kvalifikace pro Oceánii (24.11)
Asijská olympijská kvalifikace (09.11)




Contact

Crags in the South west
11.05.2007
Hi,

somebody could recommend me some crags in the south west of czechia, near Krumalov, Visiy Brod or Cesky Budejovice?

Would be appreciated.

Greats
Peter
---
bus to petrohrad?
08.05.2007
any help on bus or train schedules to petrohrad? will be in prague for 2 weeks and hoping to get at least a day of climbing in. any help greatly appreciated!
&nbsp
Re: bus to petrohrad?
12.05.2007
I am interested in this subject also. I didn't search for a bus yet, however I think it might be an
&nbsp
Re: bus to petrohrad?
14.05.2007
Hi Rocky. The best of timetable portal for (all) Czech republic traveling is IDOS ( http://tinyurl.c
---
petrohrad compeition 2007
30.04.2007
can anybody tell me when the Petrohrad 2007 bouldering compition-festival is. i can not find any information on the internet in english. is there a web site with information as a groupe of us would love too come from ireland. thanks you.


---
chalet near Sbrsko
17.04.2007
Since last year we are visiting Sbrsko as or main climbing area.Last year we stayed at the campsite near Karlstejn. Does anyone have a link to this campsite, a phonenumber or anything that would help us to make a reservation. On the other site of the bero
&nbsp
Re: chalet near Sbrsko
18.04.2007
Hi Cil,

I dont know much about camping here in Czech in official camps since I am usu
---
Looking for Roomates
11.04.2007
Hi, I' m french, and i will go to prague in september.
I'm studying physical éducation and sport, and I'm looking for an appartment with several climbers (or not).
Let me know, thanks
---
Straceny Polar Hannah
10.04.2007
Ahoj lezece z czeska a slovenska.
Prvni duben ja sem zapominal polarowa bunde. To je tmavo modry polar Hannah. To bylo na skalach w Priedhorie na Slovensku. Ja sem tam byl pondelek 9 duben i go ne bylo. Prosim moc jak go kdo nalezal tedy prosim psa
---
Looking for people
08.04.2007
Hi, I have just moved in to Prague. I am looking for people who are bouldering around Prague. If possible I'd love to join you sometime and get to know good bouldering sites.
---
cours for caoch of climbing
27.03.2007
Hi,
I want to ask, if in your country is a possibility to do a cours: coach of climbing (not: instructor of climbing)? Could You give me this information? I come from Poland, I have been climbing for 12 years. Nowdays I'm doing a cours of climbing
---
Climbing Partner
08.03.2007
Hi,

I have moved to Prague and looking for people to go climbing with. I am 29 years old and just moved from Freiburg, Germany. If you are interested drop me a line (mikeprg@gmx.de) or call me at 774145467

Cheers


---
Brno - Zlin
23.01.2007
Hi

We might spend our summerholidays in Buchlovice (between Brno en Zlin). Are there climbing sites in this region. The closest to Buchlovice, the better.

thanks
&nbsp
Re: Brno - Zlin
24.01.2007
Oh yeah, beatifull small sand crags called Barborka, Brestek, Kozel, Osvetimany and a few more are l
---
<<<
2
3
4
5
6
7
8
9
10
11
12
13
14
15
16
17
18
19
20
21
22
23
24
25
26
>>>
Crags in the South west
Hi,

somebody could recommend me some crags in the south west of czechia, near Krumalov, Visiy Brod or Cesky Budejovice?

Would be appreciated.

Greats
Peter
Peter
19:00:41 11.05.2007
reply
---
Reklama:
Lezec.cz je hlavním mediálním partnerem ČHS na internetu
Photo of the day: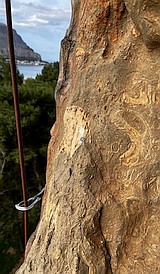 Routes:
New in discussion:
Latest comments:
Hot:
New in advertising:
Instructions:
...