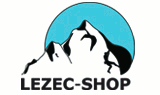 Frankenjura nové průvodce
Průvodce Hřebeny
Novou knížku pro horolezce: Horolezecké povídání


zrušeno SP Villars (SUI) (02.07)
zrušeno? SP Chamonix (FRA) (11.07)
SP Briançon (FRA) (21.08)



Cesty:
50.Procházková 9838
51.Horáček 9831
52.Hyžný 9825


Bouldry:
50.Grečnár 8803
51.Jurečka 8800
52.Holík 8706


Hory:
26.Nehasil 2588
27.JPPP 2485
28.Jansa 2401


Rock Empire Český pohár v lezení obtížnost dospělých a mládeže (27.06)
Mistrovství Amerik (24.02)
O dřevěného Krakonoše 2020 (25.01)




Contact

Sport Climbing in Srbsko
26.05.2017
I'm traveling to Prague in the summer and want to do some rock climbing. I'm having a hard time sorting out the information I'm finding. It appears that Srbsko may have some good sport climbing available. Is this true? Any better p
&nbsp
Re: Sport Climbing in Srbsko
30.05.2017
Hi, yes, Srbsko is more or less sport area. Another near main sport areas are: Roviste: http://www.c
---
looking for climber
19.04.2017
Hi climbers, I'm french and i'm going to stay 2 mouths in Praha about the next week. I don't know the CR so I looking for some climbers who can show me the cliffs. I practice all style. I would like discover the differents parts of this country so even if
---
Partner in Brno
26.02.2017
Hello! I'm moving to Brno next week and I'm looking for a climbing partner there for the weekends. If anyone is in the same situation, please contact me
&nbsp
Re: Partner in Brno
01.11.2017
Hi, same situation here I just moved to Brno. Still looking for a partner or have a squad I can join
---
Looking for climbers for a student shoot
27.01.2017
Hi,
I'm a student at the Prague Film School. I need to shoot a mountaineer climbing for a project. If anyone is interested, please email me on farzeen.91@gmail.com for more details.
Thanks,
Farzeen Khan

---
Bouldering and sport climbing partner
07.10.2016
Hi, my name is Phi. I'll be in Prague for two weeks (11-24 of October) and would love to do some bouldering and sport climbing around Czech. I have some sport gears with me. I can follow on trad routes too. So if you're looking for a partner, send m
---
looking for partner in Olomouc
21.09.2016
Ahoj! I'm in Olomouc for Erasmus and I'm looking for a climbing partner. My email: iker_46_9@hotmail.com See you!
---
Looking for partners
18.09.2016
Hi, I'm french (I dont speak Czech..) and I'm in hradec Králové for this year and I lokk for a partner ! Contact me on my email. Thanks !
---
looking for contact or info
23.08.2016
Hi,

I'm looking for any info about czech route on Shivling (north face, climbed in 1987).

Especially pictures or climbing reports.

Does anybody have contact to authors (Branislav Adamec, Pavel Rajf, Jiri Svejd
---
Looking for climbing partner in Prague
22.08.2016
Hi I have just come to Prague for work.I am mountaineer (not a big expense) and do climbing.I have visited cl. gym in my city.
Looking for some partner in Prague to climb together in gym and rocks.
---
Looking for partner in Prague
14.08.2016
Hi Prague! there - I am here for 3 days until August 17 and looking for someone to show me the local scene. I have no gear, but loads of smiles and energy. Boulder V5 Trad 5.9 Sport 5:11 . We could boulder, gym climb, trad, sport if you have extra g
---
<<<
2
3
4
5
6
7
8
9
10
11
12
13
14
15
16
17
18
19
20
21
22
23
24
25
>>>
Sport Climbing in Srbsko
I'm traveling to Prague in the summer and want to do some rock climbing. I'm having a hard time sorting out the information I'm finding. It appears that Srbsko may have some good sport climbing available. Is this true? Any better places to climb within an hour or two of Prague? Thanks for any information.
Myrlene
01:39:07 26.05.2017
reply
&nbsp
Re: Sport Climbing in Srbsko
Hi, yes, Srbsko is more or less sport area. Another near main sport areas are: Roviste: http://www.czechclimbing.com/clanek.php?key=2480 or Prosecnice: https://27crags.com/crags/prosecnicke-lomy
Standa
11:20:40 30.05.2017
reply
---
Reklama:
Lezec.cz je hlavním mediálním partnerem ČHS na internetu
Photo of the day: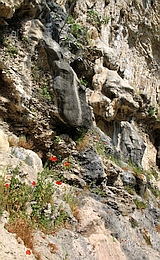 Routes:
New in discussion:
Latest comments:
Hot:
New in advertising:
Instructions:
...