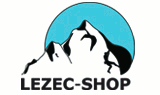 Kletterführer Elbtal
Ostravský křest knihy Navždy první
Nové průvodce světových oblastí na Lezci


BoulderZávody (15.06)
BoulderDěti (16.06)
SP v boulderingu Villars, SUI (05.07)



Cesty:
40.Herman 10194
41.Zaoral 10175
42.Zedek 10128


Bouldry:
40.Kohout 9050
41.Bureš 8975
42.Habeš 8906


Hory:
22.JPPP 2485
23.Lavička 2452
24.Mateju 2360


SP v boulderingu Wujiang (CHN) (04.05)
SP v boulderingu Chongqing (CHN) (27.04)
SP v boulderingu Moskva (13.04)




Contact

Bouldering in the North
25.03.2011
Hey,
I'm going to be near Liberec for about 2 weeks visiting my grandmother and was wondering if anyone knows some good bouldering areas to take advantage of (maybe v Luzickic horach)? I'm not going to be with any other climbers so preferable easie
---
NEPAL
21.01.2011
Dear Sir/Madam,

Greetings from the Himalayas!

I represent a biggest adventure travel group in Nepal called the Thamserku. With Over 25 years of experience with our international partners and guest, we are the specialists in t
---
Ice Climbing
16.01.2011
Hi I am looking for a ice climbing partner. I climbed once on ice and would like to do this again. It can also be a ice climbing training course or something. Mike 604982720
---
la sportiva speedster
22.11.2010
Hi, does anyone know where can i find la sportiva speedster in czech republic?! im in prague now and i cant seem to find them anywhere.. ive been to 6 different shops already :/ thanks for any reply!
&nbsp
Re: la sportiva speedster
26.11.2010
Hi. The only shop you can get them is Hudy Sport. The owner has exclusivity in Czech for La Sportiva
---
Trip to Australia
07.11.2010
Hello,
I am going to Australia for 3 months at spring 2011 (February, March, April). I am looking for a climbing partner or a group of climbers who would like to join me. During my trip, I will make a short stopover in Singapore and finally climb
---
Cesky Raj
12.10.2010
Hi
Does anyone know anything about the qualifications of the instructors in Outdoor Discovery in Cesky Raj?
Do they match the UIAA?



&nbsp
Re: Cesky Raj
13.10.2010
I climbed with some instructors of Discovery. They have diploms from faculty of physical education a
---
Miroslav Smid
16.07.2010
Hi!

Could anyone let me know if there is anything by or about Miroslav Smid available in English, French or Italian?

Thank you!

Cosmin

www.cosmin-andron.com
&nbsp
Re: Miroslav Smid
30.03.2011
Use translate.google for cs.wikipedia.org: Miroslav Šmíd (horolezec).
---
Petrohrad - advice
12.07.2010
Couple of us coming over from UK this weekend to Prague and will head over to Petrohrad to do some bouldering. Two questions:
1. Are there any closeby penzions or chatas? Would prefer not to be camping! Any suggestions welcome!
2. Wondering
&nbsp
Re: Petrohrad - advice
15.09.2010
Hello,

I am not sure the accommodation. I never needed to sleep in Petrohrad in the p
---
shops in Brno
01.07.2010
Does somebody know any good shops in/around brno to buy climbing equipment?

thanks
&nbsp
Re: shops in Brno
08.07.2010
Look at the section Shops in left side.
http://www.czechclimbing.com/ osobym.php?xtem=prodejn
---
climbing partner
01.06.2010
Hey all,

I have just moved to Praha1 and I am looking for a partner to go climbing or bouldering with. I have been out of action for a while with life throwing a few curve balls my way. Seeing my partner go on in leaps and bounds after my t
&nbsp
Re: climbing partner
31.08.2010
Hello,

Are you still looking for a climbing partner? I have been climbing for six mon
---
<<<
2
3
4
5
6
7
8
9
10
11
12
13
14
15
16
17
18
19
20
21
22
23
24
25
26
>>>
Bouldering in the North
Hey,
I'm going to be near Liberec for about 2 weeks visiting my grandmother and was wondering if anyone knows some good bouldering areas to take advantage of (maybe v Luzickic horach)? I'm not going to be with any other climbers so preferable easier problems, like V1-V3 or 4-6s. Also, i won't have any equipment with me, but if anyone wants to climb that would be awesome! I climb about 5.10 which I think translates to a 6/6+?
Thanks!!
Naomi
16:26:38 25.03.2011
reply
---
Reklama:
Lezec.cz je hlavním mediálním partnerem ČHS na internetu
Photo of the day: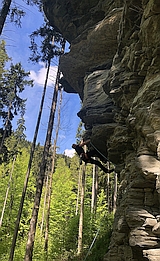 Routes:
New in discussion:
Latest comments:
Hot:
New in advertising:
Instructions:
UKClimbing.com News
- INTERVIEW: Steve McClure on Rainman 9b
- NEWSFLASH: Britain's First 9b by Steve McClure
- NEWS: Nathan Phillips flashes Font 8B
- NEWS: Alex Honnold free solos Freerider, El Capitan
- FRI NIGHT VID: Free Climbing on Baffin Island
- NEWS: Requiem E8 6b by Peter Kamitses
- NEWS: Hard boulders in South Africa for Mina Leslie-Wujastyk
- NEWS: Dead Meadow, ~8B, by Alex Puccio
- NEWS: New Aiguille du Midi Mixed Route by Jeff Mercier & Co
- NEWS: Orrin Coley climbs new 8B+ at Forest Rock
- NEWS: Marcus Scotney & Carol Morgan Win Berghaus Dragon's Back Race
- NEWS: David Fitzgerald - Voyager Sit 8B+
- NEWS: Bronze for Emily Phillips in European Youth Cup (B)
- Carinthian Dreams, 3rd ~8C in 11 days by Christof Rauch
- The Big Issue E9 6c by Ali Kennedy