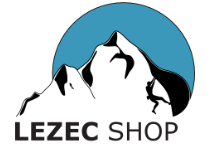 Nová kniha Lékaři na horách: neviditelní hrdinové
Slovinsko
Frankenjura Band 1 a Band 2


MČR lezení na rychlost (09.10)
SP Japonsko (20.10)
MČR lezení na obtížnost (05.11)



Cesty:
1.Ondra 13822
2.Trojan 12200
3.Votoček 11950


Bouldry:
1.Stráník 11578
2.Konečný 11550
3.Ondra 11253


Hory:
1.Skopec 8186
2. 8116
3.Groš 7136


SP Jakarta (24.09)
MČR boulder (23.09)
SP Edinburgh (09.09)




Contact

NEPAL
21.01.2011
Dear Sir/Madam,

Greetings from the Himalayas!

I represent a biggest adventure travel group in Nepal called the Thamserku. With Over 25 years of experience with our international partners and guest, we are the specialists in t
---
Ice Climbing
16.01.2011
Hi I am looking for a ice climbing partner. I climbed once on ice and would like to do this again. It can also be a ice climbing training course or something. Mike 604982720
---
la sportiva speedster
22.11.2010
Hi, does anyone know where can i find la sportiva speedster in czech republic?! im in prague now and i cant seem to find them anywhere.. ive been to 6 different shops already :/ thanks for any reply!
&nbsp
Re: la sportiva speedster
26.11.2010
Hi. The only shop you can get them is Hudy Sport. The owner has exclusivity in Czech for La Sportiva
---
Trip to Australia
07.11.2010
Hello,
I am going to Australia for 3 months at spring 2011 (February, March, April). I am looking for a climbing partner or a group of climbers who would like to join me. During my trip, I will make a short stopover in Singapore and finally climb
---
Cesky Raj
12.10.2010
Hi
Does anyone know anything about the qualifications of the instructors in Outdoor Discovery in Cesky Raj?
Do they match the UIAA?



&nbsp
Re: Cesky Raj
13.10.2010
I climbed with some instructors of Discovery. They have diploms from faculty of physical education a
---
Miroslav Smid
16.07.2010
Hi!

Could anyone let me know if there is anything by or about Miroslav Smid available in English, French or Italian?

Thank you!

Cosmin

www.cosmin-andron.com
&nbsp
Re: Miroslav Smid
30.03.2011
Use translate.google for cs.wikipedia.org: Miroslav Šmíd (horolezec).
---
Petrohrad - advice
12.07.2010
Couple of us coming over from UK this weekend to Prague and will head over to Petrohrad to do some bouldering. Two questions:
1. Are there any closeby penzions or chatas? Would prefer not to be camping! Any suggestions welcome!
2. Wondering
&nbsp
Re: Petrohrad - advice
15.09.2010
Hello,

I am not sure the accommodation. I never needed to sleep in Petrohrad in the p
---
shops in Brno
01.07.2010
Does somebody know any good shops in/around brno to buy climbing equipment?

thanks
&nbsp
Re: shops in Brno
08.07.2010
Look at the section Shops in left side.
http://www.czechclimbing.com/ osobym.php?xtem=prodejn
---
climbing partner
01.06.2010
Hey all,

I have just moved to Praha1 and I am looking for a partner to go climbing or bouldering with. I have been out of action for a while with life throwing a few curve balls my way. Seeing my partner go on in leaps and bounds after my t
&nbsp
Re: climbing partner
31.08.2010
Hello,

Are you still looking for a climbing partner? I have been climbing for six mon
---
partner required
16.05.2010
Im a kiwi climber and will be based in Jablonec n.n. for the next couple of months. Im keen to get on the rock as much as possible. indoor, outdoor, bouldering whatever. Would be interested in trips away as well.
Cheers Brent

---
<<<
2
3
4
5
6
7
8
9
10
11
12
13
14
15
16
17
18
19
20
21
22
23
24
25
26
>>>
NEPAL
Dear Sir/Madam,

Greetings from the Himalayas!

I represent a biggest adventure travel group in Nepal called the Thamserku. With Over 25 years of experience with our international partners and guest, we are the specialists in treks and expedition in services for groups from across the globe in Nepal, Bhutan & Tibet.

Czech is very new market for us we see the potential of developing some sort of product in the adventure tourism outbound market. I was initially invited to participate in the joint delegation of tourism ministry of Nepal & Tourism ministry of Czech to your country on the 23-27 of this month to meet and discuss on this opportunity. However due to some political reasons, our minister had to cancel his visits and so did the official delegation. Since I had already made prior travel arrangements I couldn't cancel at the last minute.

I would highly appreciate if you can kindly see our company profile enclosed herewith and guide or REFER us to some relevant contacts in your country to further pursue this opportunity in Nepal in the travel and tourism field. I will be arriving on the 23 and plan to stay till the 26 of Jan.

Thank you and looking forward to hearing from you all soon.

Kind regards,

Namgyal Sherpa

Namgyal
21:45:20 21.01.2011
reply
---
Reklama:
Lezec.cz je hlavním mediálním partnerem ČHS na internetu
Photo of the day: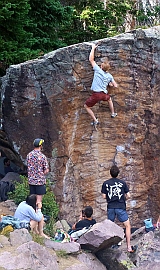 Routes:
New in discussion:
Latest comments:
Hot:
New in advertising:
Instructions:
...