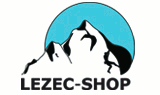 Nový boulder průvodce po Moravském krasu pokřtěn
Prachovské skály - vyšel nový lezecký průvodce
Sport climbing in Arco - nový průvodce na skalky v Arcu


SP Mnichov (17.08)
zrušeno - ČP bouldering Fesťák (25.08)
ME mládeže (31.08)



Cesty:
33. 10159
34.Zedník 10148
35.Duchoň 10112


Bouldry:
33.Hapala 9025
34.Košťál 9000
35.Karlík 9000


Hory:
1.Skopec 5924
2.Fajkoš 5781
3.Zaoral 5597


SP Briancon (20.07)
SP Villars (06.07)
SP Vail (08.06)




Contact

Looking for new friends, travel and sport buddies
31.01.2016
Hi there,

I have moved to Prague 4 months ago and I'm looking for new friends, travel and sports buddies. If you are interested in meeting new people email me at aggie231@seznam.cz

Thanks
Agata
---
Moving to Ceske Budejovice
28.01.2016
Hello all,

i will be arriving to Ceske Budejovice in september, and I would like to know how is climbing there? Are there indoor gyms? What about rock? Should I take my equipment with me? Is there anyone willing to be my partner?


---
Looking for climbing partner in Brno
12.07.2015
Hello,

I am looking for a serious climbing partner in Brno, 2-3 times per week, after 18:30pm. Any climbing gym is fine with me. I can not climb above 6 UIAA grade and I can speak only English.

---
Mr.
11.06.2015
Hey, I am going to be passing through the Czech Republic soon. I am going to be near Panský les/Humpolec. I saw there was a bouldering area right near there and was thinking about maybe staying the night in Leština, Věž so that I can walk to the area sinc
---
---
Climbing community
31.05.2015
Hello there.
Myself and my girlfriend will be visiting the Czech Republic in a couple of weeks and were looking for some tips on where to go? Also wondering if there are any open climbing communities or anyone friendly who will be ok with couple co
---
Moving to Ceske Budejovice
15.05.2015
Hello all,
I will be soon moving to Ceske Budejovice for 4 years and I would like to know what are the climbing options both in the city and the area.
Unfortunately I don't speak Czech. I'm also looking for partners who would like to regular
---
Climbing friends for may
02.04.2015
Hi there! I'm going to be spending a month in the CR, from April 21-May 27. I am looking for some people to boulder with, ideally around Prague or Nymburk. If you're in the area around this time and have a crash pad and know any good spots I would l
---
Looking for climbing/hiking friends
04.02.2015
Hey guys and girls,

My name is Mitch, i am from Melbourne, Australia. I have come to Prague on university exchange and am looking for climbing and hiking buddies.

I would like to climb once or twice a week, both bould
---
Looking for new friends!
24.01.2015
Hello! My name is Valeria, looking for a new friends in Prague, Czech Republic. Living in Prague around 5 years, and just now remembered about my climbing experience 7-9 years ago. Would like to start again)) I have different experience in climbing..hikin
---
<<<
2
3
4
5
6
7
8
9
10
11
12
13
14
15
16
17
18
19
20
21
22
23
24
25
>>>
---
Reklama:
Lezec.cz je hlavním mediálním partnerem ČHS na internetu
Photo of the day: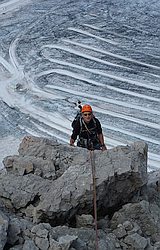 Routes:
New in discussion:
Latest comments:
Hot:
New in advertising:
Cestovní pojištění
na lezecké zájezdy:

Instructions:
UKClimbing.com News
- INTERVIEW: Steve McClure on Rainman 9b
- NEWSFLASH: Britain's First 9b by Steve McClure
- NEWS: Nathan Phillips flashes Font 8B
- NEWS: Alex Honnold free solos Freerider, El Capitan
- FRI NIGHT VID: Free Climbing on Baffin Island
- NEWS: Requiem E8 6b by Peter Kamitses
- NEWS: Hard boulders in South Africa for Mina Leslie-Wujastyk
- NEWS: Dead Meadow, ~8B, by Alex Puccio
- NEWS: New Aiguille du Midi Mixed Route by Jeff Mercier & Co
- NEWS: Orrin Coley climbs new 8B+ at Forest Rock
- NEWS: Marcus Scotney & Carol Morgan Win Berghaus Dragon's Back Race
- NEWS: David Fitzgerald - Voyager Sit 8B+
- NEWS: Bronze for Emily Phillips in European Youth Cup (B)
- Carinthian Dreams, 3rd ~8C in 11 days by Christof Rauch
- The Big Issue E9 6c by Ali Kennedy