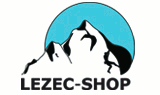 Frankenjura nové průvodce
Průvodce Hřebeny
Novou knížku pro horolezce: Horolezecké povídání


zrušeno? SP Chamonix (FRA) (11.07)
SP Briançon (FRA) (21.08)
ČP v boulderingu Teplice nad Metují (28.08)



Cesty:
1.Ondra 13163
2.Trojan 11669
3.Pail 11650


Bouldry:
1.Ondra 11903
2.Stráník 11678
3.Stráník 11000


Hory:
1.Ondrášek 7797
2.Skopec 7114
3.Coubal 6543


Rock Empire Český pohár v lezení obtížnost dospělých a mládeže (27.06)
Mistrovství Amerik (24.02)
O dřevěného Krakonoše 2020 (25.01)




Contact

Sport Climbing Srbsko
26.07.2016
Hi, I'm going to prague to visit some friends and we would like to go to Srbsko for sport climbing for 2-3 days. Relaxed climbing between 4-7 UIAA. So I wanted to ask how the protection is there. anchors and bolts ? distances between bolts ? and is there
&nbsp
Re: Sport Climbing Srbsko
04.08.2016
Hey Mattais my girlfriend are in prague from the 8th to the 11th of august, I've brought of all my g
---
---
Climbing on Gozo
26.06.2016
Dobry Den !
Hello Community .
I am the the Chairman of the Gozo Climbing Association .
Come in to a nice climbing destination - GOZO - Sister Island of Malta .
We have a lot new routes ( Seafront )from 4 -8 ( french )ca. 500 sp
---
Bouldering Petrohrad May
13.05.2016
Hello! I will be on vacation in Czech and I am looking to do some bouldering on Tues 24th of May 2016.

I will be staying in Prague and hoping to connect with some fun people to check out petrohrad.

Let me know if you would b
---
Climbing partner Prague
24.04.2016
Hi

I m looking for a regular partner to climb in Prague, I usually go in Holesovice or Big Wall, but always open.

See you
&nbsp
Re: Climbing partner Prague
14.08.2016
Hey there - I am in prague for 3 days until August 17 and looking for someone to show me the local s
&nbsp
Re: Climbing partner Prague
22.08.2016
Hi I have just come to Prague for work.I am mountaineer (not a big expense) and do climbing.I have v
---
drytooling in CZ
16.04.2016
Hi,

Does anyone know if there are any drytooling routes in CZ? Or any guide books etc that might list them. Anyone interested in drytooling?

Cheers,

Tony
&nbsp
Re: drytooling in CZ
08.10.2016
hi, if You find same information about DT climbing in CZ please contact me via email
kepilo2
---
Climbing in Petrohrad
31.03.2016
Hello,

I was hoping someone could help. I would like to go bouldering to Petrohrad next week end or the one after but I don't have a driving licence. Is there any bus or trains going there from Prague?

Many thanks!
&nbsp
Re: Climbing in Petrohrad
11.04.2016
Have you get anybody? Here is may email standa@lezec.cz, if you would like still to boulder there.
---
Looking for new friends, travel and sport buddies
31.01.2016
Hi there,

I have moved to Prague 4 months ago and I'm looking for new friends, travel and sports buddies. If you are interested in meeting new people email me at aggie231@seznam.cz

Thanks
Agata
---
Moving to Ceske Budejovice
28.01.2016
Hello all,

i will be arriving to Ceske Budejovice in september, and I would like to know how is climbing there? Are there indoor gyms? What about rock? Should I take my equipment with me? Is there anyone willing to be my partner?


---
Looking for climbing partner in Brno
12.07.2015
Hello,

I am looking for a serious climbing partner in Brno, 2-3 times per week, after 18:30pm. Any climbing gym is fine with me. I can not climb above 6 UIAA grade and I can speak only English.

---
<<<
2
3
4
5
6
7
8
9
10
11
12
13
14
15
16
17
18
19
20
21
22
23
24
25
>>>
Sport Climbing Srbsko
Hi, I'm going to prague to visit some friends and we would like to go to Srbsko for sport climbing for 2-3 days. Relaxed climbing between 4-7 UIAA. So I wanted to ask how the protection is there. anchors and bolts ? distances between bolts ? and is there any place for camping?

Kind regards,
Mattias
Mattias
13:42:56 26.07.2016
reply
&nbsp
Re: Sport Climbing Srbsko
Hey Mattais my girlfriend are in prague from the 8th to the 11th of august, I've brought of all my gear from the states and would love to go out and climb that quarry with you! We've never been there and it seems like a cool place to camp and climb! Will those dates work for you?
tom
22:15:50 04.08.2016
reply
---
Reklama:
Lezec.cz je hlavním mediálním partnerem ČHS na internetu
Photo of the day: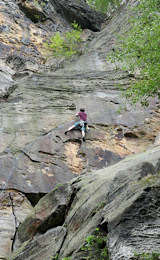 Cesta železného oře, VIIIa
Routes:
New in discussion:
Latest comments:
Hot:
New in advertising:
Instructions:
...