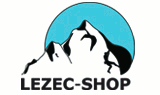 Frankenjura nové průvodce
Průvodce Hřebeny
Novou knížku pro horolezce: Horolezecké povídání


zrušeno? SP Chamonix (FRA) (11.07)
SP Briançon (FRA) (21.08)
ČP v boulderingu Teplice nad Metují (28.08)



Cesty:
1.Ondra 13163
2.Trojan 11669
3.Pail 11650


Bouldry:
1.Ondra 11903
2.Stráník 11678
3.Stráník 11000


Hory:
1.Ondrášek 7797
2.Skopec 7114
3.Coubal 6543


Rock Empire Český pohár v lezení obtížnost dospělých a mládeže (27.06)
Mistrovství Amerik (24.02)
O dřevěného Krakonoše 2020 (25.01)




Contact

sleeping bags
13.02.2006
can you lease give me an advice about sleeping bags? Which one is the best for winter conditions...Rockempire Extrem, Rockempire polar, Treksport trekker down or Bigpack Logan extreme...or Prima trek??? I can not decide because I have no experience with C
&nbsp
Re: sleeping bags
14.02.2006
I have only experience with Rockempire Polar. I bought it as all round year sleeping bag. It is much
---
bouldering in czechia
24.01.2006
im going to czech republic (north moravia, east & west bohemia)for a month in april, where can i find good bouldering areas and information about them? i will also do some easy climbing
&nbsp
Re: bouldering in czechia
24.01.2006
The best new area in west Bohemia is Petrohrad, search here in czechclimbing.com for beta. In Morava
&nbsp
&nbsp
Re: bouldering in czechia
10.02.2006
Hi there

Can you help, I am looking to get started in rock climbing/Mountain Climbing
&nbsp
&nbsp
&nbsp
Re: bouldering in czechia
14.02.2006
Hi Alex, it is now probably the best to join some Prague climbing gym. I can recommend Ruzyne. Look
---
Book to buy
17.01.2006
Hi, I´m looking for the book yosemite climbers, can you give me some advice where I could buy it?
Thanks a lot, Martin
&nbsp
Re: Book to buy
24.01.2006
Which one? In what language? Try google, amazon.com or?
---
bouldering on Petrin Hill
11.11.2005
Does anyone know if this is legal? Are there established routes? Are there any other areas in the city? Anybody looking for a weekday climbing partner?
Thanks
cory
&nbsp
&nbsp
Re: bouldering on Petrin Hill
03.12.2005
yes, Andy is right. I have climbed there for 20 years and have not noticed any regulation. Only some
---
Cho Oyu Expedition 2006
28.09.2005
Hello,

We have fixed departure trip to Cho Oyu Expedition spring/autumn 2006. Interest climbing can be join with our group and climb Cho Oyu 2006. more info. please write us mail or visit our home page. You will know all infomation as you w
&nbsp
Re: Cho Oyu Expedition 2006
05.02.2006
Hallo from Austria.
In autum 2006 I want to climb on Cho Oyu from Tibet.Please send me all in
---
Partner for Oct 1-2
22.09.2005
Hi, I'm going to be in Prague this Sunday and would love to find someone who wants to go climbing in one of the Sandstone tower areas the first weekend of October. Or if someone can recommend a place I could go and maybe find partners or good boulde
---
climbing holds
06.09.2005
I plan to build a private boulder room. Are there any sources for cheap and high quality climbing holds?
&nbsp
Re: climbing holds
11.11.2005
Hello
Years ago when I built my first wall I built a variety of wooden holds for my wall. Wit
---
Good brands?
28.08.2005
Hi!

I´m about to open a mountaineering store in Sweden. I am now looking for low-price, high- quality products all over the world.

What brands are the best in your country? I am interested in gore-tex xcr pants and jackets b
&nbsp
Re: Good brands?
29.08.2005
It seems that textiles are expesive here in the CZ, but I can say that for rock shoes, Rock Pillars
---
Where to climb with a child ?
25.07.2005
Dear all,

We discovered recently this website that is really interesting to schedule a trip in Czech republic. However, I have a little question : we are leaving soon (at the end of the week, from France) with our little boy (soon 2-years o
&nbsp
&nbsp
&nbsp
&nbsp
&nbsp
Re: Where to climb with a child ?
26.07.2005
We are using UIAA system for most of our crags (not for sand in prachov, adrspach, etc). Sometimes t
&nbsp
&nbsp
&nbsp
&nbsp
&nbsp
&nbsp
&nbsp
&nbsp
&nbsp
&nbsp
Re: Where to climb with a child ?
28.07.2005
Hi, in principle we are leaving tomorrow, will do a stop a few days in the Frankenjura and then will
---
Moving to Czech and must climb
16.07.2005
I've recently added mountaineering to my climbing interests while living in Colorado, but really enjoy traditional and sport climbing. I'll have a car when I move to Czech as well. So far I have only been to Suche Skaly, but would prefer going to some gra
---
<<<
2
3
4
5
6
7
8
9
10
11
12
13
14
15
16
17
18
19
20
21
22
23
24
25
>>>
sleeping bags
can you lease give me an advice about sleeping bags? Which one is the best for winter conditions...Rockempire Extrem, Rockempire polar, Treksport trekker down or Bigpack Logan extreme...or Prima trek??? I can not decide because I have no experience with Czech and Slovak brands, are they good as Big Pack because there is a bid difference in the price...thank you
martina
16:32:34 13.02.2006
reply
&nbsp
Re: sleeping bags
I have only experience with Rockempire Polar. I bought it as all round year sleeping bag. It is much better than my old dawn bag which I tested many years ago in Pamir. So I am satisfied now with the new one very much. I slept in this Rockempire polar bag only in temperature about 0 C. May be the Rockempire Extrem will be better choise for winter.
Standa
08:23:33 14.02.2006
reply
---
Reklama:
Lezec.cz je hlavním mediálním partnerem ČHS na internetu
Photo of the day: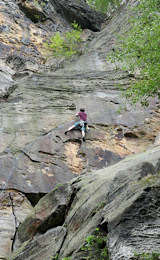 Cesta železného oře, VIIIa
Routes:
New in discussion:
Latest comments:
Hot:
New in advertising:
Instructions:
...