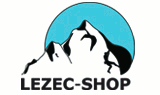 Kletterführer Elbtal
Ostravský křest knihy Navždy první
Nové průvodce světových oblastí na Lezci


SP v boulderingu Mnichov (GER) (18.05)
2. kolo Slánské pohody (29.05)
Haimaom boulder cup (01.06)



Cesty:
22.Lachman 10504
23.Churavý 10497
24.Šindel 10491


Bouldry:
22.Novák 9528
23.Horáček 9528
24.Pelikán 9525


Hory:
20.Poulding 2485
21.Lavička 2452
22.Mateju 2360


SP v boulderingu Wujiang (CHN) (04.05)
SP v boulderingu Chongqing (CHN) (27.04)
SP v boulderingu Moskva (13.04)




Contact

Climbing in Srbsko 6-7 July 08
30.06.2008
Hi everybody.
I am a french climber (sport 6c lead and bouldering up to V5) and I would like to find people to go climbing in Srbsko on the 6th and 7th of July. I can provide transport from prague and I have my gear (except for the rope...not enoug
---
Srbsko - UK Climber in Czech
28.06.2008

Hi,

I am in Czech for 10 days from 29-6 to 8-7 flying via Prague.

I was supposed to climb with Czech friend but she is now pregnant so cannot climb.

I will have working phone so if anyone would like to
---
Hawaii rock climbing
22.04.2008
Hi guys, I´m looking for some information about climbing in Hawaii. I would like get some climbing guide book. My friends and I will go to California - Lake Tahoe again.If somebody gona be there in summer you can send me some mail a we could climb there.
---
Climbing in CZECH in august
20.04.2008
Hi! I`m climber John from Vladivostok(Russia far east) 3 my frends and me going to visit Prague in august. We will be very thankfull if somebody help us, becouse it is our first trip and we have many questions. I will be very glad to read answ
---
Outdoor climbing at Mikulov
17.04.2008
Hi,

I will be staying at my grandparents house for vacation - it is located near Mikulov. Are there any rocks to climb in this region?

Thank you and greetings

Richard
---
Cliimbing Partner for July
01.04.2008
I will be studying at the Charles University for the month of July

I am a US climber, I climb mostly indoor US grade 5.11c/d, hopefully 5.12a by then

I will know how to sport climb by then, and I am looking for a partner flue
&nbsp
&nbsp
&nbsp
Re: Cliimbing Partner for July
25.07.2008
Anyone want to do some lead (indoor or out) perhaps tonight, monday or tuesday? please email me or S
---
Britich climber moving to Prague
14.03.2008
Hi

I'm a British climber moving to Prague at the start of April and I'm looking for people that would like to climb on a regular basis indoors during the week and outdoors at weekends.

I've been climbing for ten years at a re
---
Climbing partner in or near Praha March 16-20.
02.03.2008
Hello,

I am a climber from Utah in the United States who will be in Praha March 16-20 and would like to climb for a day or two if possible.

Please reply if you'd like to get out for a day of climbing or don't mind adding a p
---
Bouldering near Praha
13.02.2008
Hellow!
I'm climber from Moscow and going visit Praha next weekend.
I'd be happy to have one day outdoor bouldering (Pethrograd?).

What area do you advice?
What conditions in February?

Thanks.
---
climbing partner
07.02.2008
I am going to be near Prague in mid March for business and was going to try and get on a climb or two while i was there. I am from St. Louis Missouri and never been to Prague before so i am looking for someone to take me to the rocks. If there is anybody
&nbsp
Re: climbing partner
21.03.2008
Hi
As I answered to another climber here the weather this year is quite nasty. So we all hop
---
<<<
2
3
4
5
6
7
8
9
10
11
12
13
14
15
16
17
18
19
20
21
22
23
24
25
>>>
Climbing in Srbsko 6-7 July 08
Hi everybody.
I am a french climber (sport 6c lead and bouldering up to V5) and I would like to find people to go climbing in Srbsko on the 6th and 7th of July. I can provide transport from prague and I have my gear (except for the rope...not enough space in my luggage !).
I speak fluent english but not a word of Czech sorry... ;p
Interested ? write me at ridgyray@yahoo.fr !

See ya !
MarK



Mark
19:36:32 30.06.2008
reply
---
Reklama:
Lezec.cz je hlavním mediálním partnerem ČHS na internetu
Photo of the day: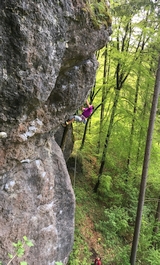 Not For Stamp Collectors, 9
Routes:
New in discussion:
Latest comments:
Hot:
New in advertising:
Instructions:
UKClimbing.com News
- INTERVIEW: Steve McClure on Rainman 9b
- NEWSFLASH: Britain's First 9b by Steve McClure
- NEWS: Nathan Phillips flashes Font 8B
- NEWS: Alex Honnold free solos Freerider, El Capitan
- FRI NIGHT VID: Free Climbing on Baffin Island
- NEWS: Requiem E8 6b by Peter Kamitses
- NEWS: Hard boulders in South Africa for Mina Leslie-Wujastyk
- NEWS: Dead Meadow, ~8B, by Alex Puccio
- NEWS: New Aiguille du Midi Mixed Route by Jeff Mercier & Co
- NEWS: Orrin Coley climbs new 8B+ at Forest Rock
- NEWS: Marcus Scotney & Carol Morgan Win Berghaus Dragon's Back Race
- NEWS: David Fitzgerald - Voyager Sit 8B+
- NEWS: Bronze for Emily Phillips in European Youth Cup (B)
- Carinthian Dreams, 3rd ~8C in 11 days by Christof Rauch
- The Big Issue E9 6c by Ali Kennedy