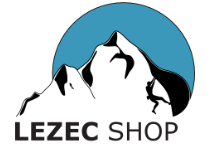 Pískaři jsou zpět!
Nová kniha Medaile na chvíli o olympijském příběhu Adama Ondry
Nová kniha Lékaři na horách: neviditelní hrdinové


SP Wujiang (22.09)
MČR v bouldru (22.09)
evropská olympijská kvalifikace v bouldrech a obtížnosti (27.10)



Cesty:
1.Ondra 13360
2.Trojan 12703
3.Šindel 12281


Bouldry:
1.Stráník 11378
2.Volf 10953
3.Stráník 10900


Hory:
1.Groš 8514
2. 8223
3.Mrklovský 7884


Evropská olympijská kvalifikace rychlost (15.09)
SP Koper (08.09)
EP obtížnost Bologna (02.09)




Contact

Mountain/climbing club in Prague
29.09.2007
Hi, I've just arrived Prague for 5months. I attended rock climbing course this summer and I wish to do more and more. I would like to join adventure-climbing club/association in here- could you help...? thanks
---
topo
23.08.2007
Have you got somebody topo of boulders in Ostasz?
&nbsp
Re: topo
02.01.2008
ask in teplice nad metuji in a local climbing shop- red point. ask for alberto
---
Camping in Petrohad
14.08.2007
We are planning to go bouldering to Petrohrad for the weekend and want to stay overnight. Is there a camping ground around or is wild camping allowed/possible?
&nbsp
Re: Camping in Petrohad
21.08.2007
Wild camping is largely tolerated, especially if you go deeper to the forest and the groupe of peopl
&nbsp
Re: Camping in Petrohad
21.08.2007
I'm planning to go to Petrohrad and camp there also for the weekend. Anyone going there regularly an
&nbsp
&nbsp
Re: Camping in Petrohad
22.08.2007
Hi Jakub. I am not going to be pessimistic but the season for Petrohrad will start little bit later.
---
Climbing Partner - July
04.07.2007
Just landed in Prague this morning and discovered the site. I am in CZ for the next month and keen to do some climing. I will be busy at a conference as of Satuday July 7 til July 20th. Free before and after that. I am from Canada and have climbed all ove
---
Transport
03.07.2007
Hi there. I'd like to know if it is easy by train from Prague to Srbsko and to get around the area by foot or is the best to rent a car?

&nbsp
Re: Transport
11.07.2007
Hi,

Yes, you can get there by train quite easily. The train station is quite close t
---
climbing aereas
23.06.2007
Whe would like to go to your lovely country and clim (escalade)Who can help me find climbing aerea's in CZ. We are used to climb in France. With my kids I do lots of toproping. Are there climbing aereas that are already hooked? Are these aereas free
&nbsp
Re: climbing aereas
25.06.2007
Only one reason to goto climbing in CZ is sandstone.
But there are no climbing areas in Czech
&nbsp
Re: climbing aereas
28.06.2007
True is that the sandstone is the best what Czech Republic can offer. But I would say that also some
&nbsp
&nbsp
Re: climbing aereas
01.07.2007
Thanks for your reaction. It helped me a lot. When I look at the guides you mentioned there seemes t
&nbsp
&nbsp
&nbsp
Re: climbing aereas
02.08.2007
Basically we use the UIAA (German) classification in Czech. There is a need to have some reference t
&nbsp
&nbsp
&nbsp
&nbsp
Re: climbing aereas
02.08.2007
Look at the classification table here:
http://www.czechclimbing.com/zebrklas.php?print=1

---
Climbing partner
13.06.2007
Hi,

I live in Prague. I'm looking for a climbing partner to climb at local gym on weekdays and outdoor on weekends.

Thanks.
Corey
&nbsp
Re: Climbing partner
15.06.2007
Hey Corey,

Sorry I have been busy a bit lately. Have you been back to the FJ since w
&nbsp
&nbsp
Re: Climbing partner
16.06.2007
Hey Andy,

I heard you, Jirkas & Standa climbed in France a couple of weeks ago?
---
climbing basics
11.06.2007
Any ideas where one could attend some rock climbing classes in Prague?
&nbsp
Re: climbing basics
12.06.2007
Hi,

Yes, there are two that I know of: Smichoff gym and Gutoffka outdoor walll. Info
---
Sandstone
03.06.2007
Hello,

I would love to go to Czech Republic for climbing.
I hear there are some regions where sandtone walls are bolted reasonably well (near Laba).
I want to try climbing on sandstone but I am not ready to climb traditional
&nbsp
Re: Sandstone
03.06.2007
Hi,

Even the most closely bolted areas have long runouts, so beware. The best sandst
---
Climbing around Brno
17.05.2007
I was hoping someone would be able to give me some locations of indoor climbing centres and some outdoors areas aswell.
&nbsp
Re: Climbing around Brno
29.05.2007
Hallo,
there are some indoor climbing walls in Brno (like Rajce, Weissersport centrum, VUT bo
---
<<<
2
3
4
5
6
7
8
9
10
11
12
13
14
15
16
17
18
19
20
21
22
23
24
25
26
>>>
Mountain/climbing club in Prague
Hi, I've just arrived Prague for 5months. I attended rock climbing course this summer and I wish to do more and more. I would like to join adventure-climbing club/association in here- could you help...? thanks
kCOR
22:03:12 29.09.2007
reply
&nbsp
Re: Mountain/climbing club in Prague
Try to look in the Links section here in Czechclimbing.com.
There are plenty of links towards some Climbing/Mountaneering Clubs in Czech Republic. In Czech the club is under HO abreviation. It means montaneeirng club , so HO- .. something - Praha. You should try to visit that web presentation and find a contact link to someone responsible in for members section. Thats it.
jirkas
12:52:53 11.10.2007
reply
---
Reklama:
Lezec.cz je hlavním mediálním partnerem ČHS na internetu
Photo of the day:
Routes:
New in discussion:
Latest comments:
Hot:
New in advertising:
Instructions:
...