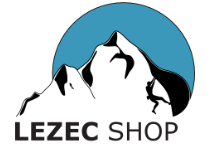 Pískaři jsou zpět!
Nová kniha Medaile na chvíli o olympijském příběhu Adama Ondry
Nová kniha Lékaři na horách: neviditelní hrdinové


Olympijská kvalifikace pro Oceánii (24.11)
EP ledolezení Žilina (25.11)
Vánoční Slánská Pohoda a Pohodička (02.12)



Cesty:
1.Ondra 13491
2.Trojan 12606
3.Votoček 12175


Bouldry:
1.Stráník 11153
2.Stráník 10925
3.Volf 10831


Hory:
1.Groš 7918
2.Mrklovský 7884
3.Šebestíková 7648


Asijská olympijská kvalifikace (09.11)
Evropská olympijská kvalifikace v bouldrech a obtížnosti (27.10)
ČP obtížnost Brno (21.10)




Contact

looking for climber
30.06.2013
Hi there,

I have just moved to Prague... looking for somebody who is willing to climb and have no partner to do it... preferably in the nature, e.g. Srbsko... or any other sector near Prague. my level - about 6a.

CU
Ma
&nbsp
Re: looking for climber
05.08.2013
Hi! I'm looking for a climbing partmner for the upcoming weeks! Free to climb? Give me a sign!
---
climbing event at Mammut Centre, Prague
14.05.2013
Hello,

there will be an event organised at Mammut Climbing Centre in Prague 7 on 9th of June. They promise it'll be fun for the beginners in climbing and more experienced ones. Is here anybody who is interesed to join? Please have a quick
---
Looking for climbing partner in Zlin
04.04.2013
Hi there.
I have recently moved the Czech Republic and am looking for an indoor climbing partner to climb with in Zlin. I am 29, male, around 65kg, climbing 6/6+. I am very comfortable with top rope climbing and am starting to le
---
Looking for climbing buddy
20.03.2013
Hi everybody, i'm visiting Prague, i'm staying until april 15th, i'm looking for a climbing partner for train in a climbing wall, maybe in the mammut lezecke centrum or lezecké centrum tendon smíchoff, i have low level, 6a, maybe 6b, i speek a little bit
---
mic.demarco climb
01.11.2012
Hi, I am looking for a climbing buddy for 3/11/2012. I am from malta and have just moved to brno and would like to climb some rocks or even indoor climbing with ropes. I can climb up to 6c more or less. I have only the harness and some s
---
Short Documentary Project
25.10.2012
Important Notice To All Climbers In Czech Republic.

Hello, Dobry Den! My Name Is Lourenço Sassetti. I Am A Portuguese Film Directing Student At Famu And My Next Project Is A 10 Min. Documentary Portrait. It Will Involve Following A Person F
---
grade system
25.10.2012
hi could some one please explain to me the grading system on this website, slightly confused coming from a uk trad system many thanks
Steve
---
Libor Kozak - Everest 2007
28.09.2012
Hi,

I am a mountaineer from the Philippines who Summited Mt. Everest in 2007. I was in an international team together with a Czech climber named Libor Kozak. Unfortunately, Libor did not make it and passed away on his summit attempt. I have
---
Guide and gear?
25.09.2012
Hi im going to Prague next week with my girlfriend and we thought we would try the climbing nearby, but we arent bringing any gear, except friction shoes.
So what we would like to know is if its possible to tag along for a daytrip with anyone, duri
---
climbers from Karvina
27.08.2012
Hello,

I intend to come in an internship in Karvina for the next year and I would like to know if there is any group of mountaineers/climbers around that area.
I love clibming, I do a lot of winter mountaineering and alpinism, but I
---
<<<
2
3
4
5
6
7
8
9
10
11
12
13
14
15
16
17
18
19
20
21
22
23
24
25
26
>>>
looking for climber
Hi there,

I have just moved to Prague... looking for somebody who is willing to climb and have no partner to do it... preferably in the nature, e.g. Srbsko... or any other sector near Prague. my level - about 6a.

CU
Maciej
Maciej
21:18:58 30.06.2013
reply
---
Reklama:
Lezec.cz je hlavním mediálním partnerem ČHS na internetu
Photo of the day: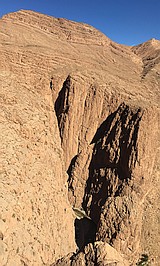 Routes:
New in discussion:
Latest comments:
Hot:
New in advertising:
Instructions:
...