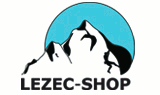 Vychází nové vydání knihy Julia Kugyho: Ze života horolezce
Nové průvodce světových oblastí
Vychází nová kniha Máry Holečka o Gasherbrumu I.


Makak boulder kolotoč (18.01)
SP v ledolezení Čína (18.01)
SP v ledolezení Švýcarsko (24.01)



Cesty:
1.Ondra 13722
2.Konečný 13075
3.Vopat 11896


Bouldry:
1.Stráník 11600
2.Jungling 11050
3.Stráník 10925


Hory:
1.Skopec 6646
2.Coubal 6161
3.Nikita 6006


EP v ledolezení Slovensko (08.12)
MMČR v boulderingu (07.12)
EP v ledolezení Slovinsko (01.12)




Contact

Short Documentary Project
25.10.2012
Important Notice To All Climbers In Czech Republic.

Hello, Dobry Den! My Name Is Lourenço Sassetti. I Am A Portuguese Film Directing Student At Famu And My Next Project Is A 10 Min. Documentary Portrait. It Will Involve Following A Person F
---
grade system
25.10.2012
hi could some one please explain to me the grading system on this website, slightly confused coming from a uk trad system many thanks
Steve
---
Libor Kozak - Everest 2007
28.09.2012
Hi,

I am a mountaineer from the Philippines who Summited Mt. Everest in 2007. I was in an international team together with a Czech climber named Libor Kozak. Unfortunately, Libor did not make it and passed away on his summit attempt. I have
---
Guide and gear?
25.09.2012
Hi im going to Prague next week with my girlfriend and we thought we would try the climbing nearby, but we arent bringing any gear, except friction shoes.
So what we would like to know is if its possible to tag along for a daytrip with anyone, duri
---
climbers from Karvina
27.08.2012
Hello,

I intend to come in an internship in Karvina for the next year and I would like to know if there is any group of mountaineers/climbers around that area.
I love clibming, I do a lot of winter mountaineering and alpinism, but I
---
In Prague need climbing partner
23.07.2012
Hi,

I'm from London and living in Prague from now till the 14th August. Looking for climbing partners indoor and outdoor. I am a member of the castle climbing wall in north London.

My numbers are 00447919201707
Or +42
---
Looking for a climbing partner
25.06.2012
Hello,

I am looking for a climbing partner for indoor and possibly outdoor climbing. I have not been to any climbing saloon since I got to prague and I live in prague 2 and preferably looking to go a climbing hall close to prague 2. Please
---
beginner
04.06.2012
Hi, guys!

Can you recommend good place for the first climbing experience in Czech Republic?

I am weak in climbing (up to 5 grade only). I prefer safety climbing with the roupe coming trough the top.

And of cou
&nbsp
Re: beginner
07.06.2012
Hi George. It depends where you stay. There are good climbing crags for beginners around Prague in S
&nbsp
&nbsp
Re: beginner
08.06.2012
Thanks a lot. For the moment enough to study and to think about.
---
lost climbingshoes
15.05.2012
Hello climbers,
On sunday, 13.5.2012, I was climbing at the Räuberfels in the region called Steinwald in Germany. Today I noticed that I probably left my climbingshoes at the rock.
Because I met some Czech climbers there, I write this text h
&nbsp
Re: lost climbingshoes
24.05.2012
I got the news that the shoes has been found. If not I was prepared to translate it to the Czech ver
---
climbing near olomouc
03.05.2012
hi,
i have to go to olomouc for a meeting. on saturday i have a day for climbing. can you recommend me a place to go bouldering or climbing near olomouc?

thank you
t.
&nbsp
Re: climbing near olomouc
07.05.2012
I found on Maps here on the site the nearest rock Benovska skala. And than on Google: http://www.goa
---
<<<
2
3
4
5
6
7
8
9
10
11
12
13
14
15
16
17
18
19
20
21
22
23
24
25
>>>
Short Documentary Project
Important Notice To All Climbers In Czech Republic.

Hello, Dobry Den! My Name Is Lourenço Sassetti. I Am A Portuguese Film Directing Student At Famu And My Next Project Is A 10 Min. Documentary Portrait. It Will Involve Following A Person For Two Days And Record Him On Camera.

I Am Looking For A Climber With Experience, If Possible In Diverse Types Of Climbing (Mountaineering, Rock Climbing...) And Who Works For Some Viskovy Prace Company Doing Work At Heights While He Is Not Climbing. Also Possible Would Be Someone Who Used To Be A Climber But Cannot Climb Anymore Due To Age Or Physical Problem.

It Would Be Preferable If The Person Would Be Based In Or Near Prague.

I Understand This Is Very General And That It Might Seem Unusual At First But I Need To Meet People Before I Can Decide And This Forum A Good Starting Point. Please If You Are Interested Or If You Know Anyone Who Might Suit This Description Email Me At Lsassetti89@gmail.Com. This Is Very Important And Urgent And I Will Appreciate Your Help Very Much And Mention You On The Credits Of My Film (In Case You Lead Me To The Person).

I Am Looking For People Who Are Passionate About Climbing Because They Should Have Things They Want To Say/Express About The Culture And The Spirit Of Climbing, And The Places They Have Seen And Heights They Have Climbed.

I Take My Projects Seriously And Cinema Is For Me What Climbing Must Be For Many Of You So I Am Sure You Will Understand. Thank You Very Much And Will Be Looking Forward For An Answer.

Best Regards.

Lourenco
Lourenço Sassetti
18:56:57 25.10.2012
reply
---
Reklama:
Lezec.cz je hlavním mediálním partnerem ČHS na internetu
Photo of the day: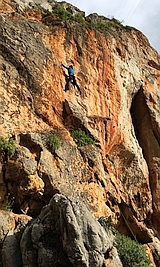 Routes:
New in discussion:
Latest comments:
Hot:
New in advertising:
Instructions:
UKClimbing.com News
- INTERVIEW: Steve McClure on Rainman 9b
- NEWSFLASH: Britain's First 9b by Steve McClure
- NEWS: Nathan Phillips flashes Font 8B
- NEWS: Alex Honnold free solos Freerider, El Capitan
- FRI NIGHT VID: Free Climbing on Baffin Island
- NEWS: Requiem E8 6b by Peter Kamitses
- NEWS: Hard boulders in South Africa for Mina Leslie-Wujastyk
- NEWS: Dead Meadow, ~8B, by Alex Puccio
- NEWS: New Aiguille du Midi Mixed Route by Jeff Mercier & Co
- NEWS: Orrin Coley climbs new 8B+ at Forest Rock
- NEWS: Marcus Scotney & Carol Morgan Win Berghaus Dragon's Back Race
- NEWS: David Fitzgerald - Voyager Sit 8B+
- NEWS: Bronze for Emily Phillips in European Youth Cup (B)
- Carinthian Dreams, 3rd ~8C in 11 days by Christof Rauch
- The Big Issue E9 6c by Ali Kennedy