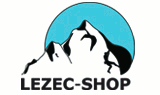 Vychází nové vydání knihy Julia Kugyho: Ze života horolezce
Nové průvodce světových oblastí
Vychází nová kniha Máry Holečka o Gasherbrumu I.


Makak boulder kolotoč (18.01)
SP v ledolezení Čína (18.01)
SP v ledolezení Švýcarsko (24.01)



Cesty:
1.Ondra 13722
2.Konečný 13075
3.Vopat 11896


Bouldry:
1.Stráník 11600
2.Jungling 11050
3.Stráník 10925


Hory:
1.Skopec 6646
2.Coubal 6161
3.Nikita 6006


EP v ledolezení Slovensko (08.12)
MMČR v boulderingu (07.12)
EP v ledolezení Slovinsko (01.12)




Contact

Bouldering in Czech republic
11.04.2010
Hello,

Il will spend 3 weeks in this country with a friend in mai-june. Does anybody can tell me 2-3 main places I have to go for bouldering. The main one! Thanky very much
---
Boulder close to Kraslice (Šindelové)
30.03.2010
Hallo,

I will spend eastern in a small town called Šindelové that is close to Kraslice. Is there something close where i can go bouldering? Couldnt find anything on your map.
Thx for your Help
---
Found/Lost
08.03.2010
Hey,

We found an equipment in El Chorro on 7th March. We think it might belong to some Czech guys that were climbing there just before us.

Cheers
---
Climbing Partner in Praha
22.02.2010
Hi there.
My name is Stefan, I am 26 years old and I am climbing UIAA 5-7-. I am spending m ytime in Praha as an assistant teacher and I am looking for a climbing-partner for the next few months to go either to the climbing gym or outdoor once or t
---
Trash left in Chile
03.02.2010
Hello
In a recent trip to a 6000 mts. in Chile, we found trash left in one the camps, specifically C1.
Among the trash we found chocolate/candy wraps from Europe. These chocolate are not sold in Chile.
The chocolate read: Fruchtschni
---
World Cup Brno
05.11.2009
Hi

I am a Norwegian climber who would love to watch the World Cup from Brno; both because it is an important one, and because the wall looks good and there should be some cool routes.

So; does anyone know if there will be a S
---
Climbing 2009.12.09-10.
04.11.2009
Hi !
I am a hungarian climber.I like to climbing in Labák-pravy Breh area.I search one or two partner to climbing.I climbing max UIAA 6.I searc one night a simply quarters, in near the walls.
I will staying in this area 2009 12 09-10.

---
Climber - teacher of English - Brno
04.10.2009
Climber from Brno /35 years old/ is looking for a teacher of English /preferably native speaker/ as well as a partner for climbing. My level of English is a beginner and I have been climbing for 15 years /max. 7a Fr./
---
&nbsp
Re: Climbing in Prague
21.09.2009
Actually I want to start climbing,I am studying in Prague and unfortunately I am speaking only Engli
---
looking for climbing club
20.09.2009
Hi everyone, I live in Brno, I wanna climb and have training. is there any climb club in Brno??

Please contact me at cedwtc@hotmail.com

thanks
---
<<<
2
3
4
5
6
7
8
9
10
11
12
13
14
15
16
17
18
19
20
21
22
23
24
25
>>>
Bouldering in Czech republic
Hello,

Il will spend 3 weeks in this country with a friend in mai-june. Does anybody can tell me 2-3 main places I have to go for bouldering. The main one! Thanky very much
Adrien
09:44:41 11.04.2010
reply
---
Reklama:
Lezec.cz je hlavním mediálním partnerem ČHS na internetu
Photo of the day: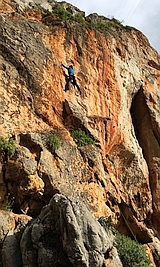 Routes:
New in discussion:
Latest comments:
Hot:
New in advertising:
Instructions:
UKClimbing.com News
- INTERVIEW: Steve McClure on Rainman 9b
- NEWSFLASH: Britain's First 9b by Steve McClure
- NEWS: Nathan Phillips flashes Font 8B
- NEWS: Alex Honnold free solos Freerider, El Capitan
- FRI NIGHT VID: Free Climbing on Baffin Island
- NEWS: Requiem E8 6b by Peter Kamitses
- NEWS: Hard boulders in South Africa for Mina Leslie-Wujastyk
- NEWS: Dead Meadow, ~8B, by Alex Puccio
- NEWS: New Aiguille du Midi Mixed Route by Jeff Mercier & Co
- NEWS: Orrin Coley climbs new 8B+ at Forest Rock
- NEWS: Marcus Scotney & Carol Morgan Win Berghaus Dragon's Back Race
- NEWS: David Fitzgerald - Voyager Sit 8B+
- NEWS: Bronze for Emily Phillips in European Youth Cup (B)
- Carinthian Dreams, 3rd ~8C in 11 days by Christof Rauch
- The Big Issue E9 6c by Ali Kennedy