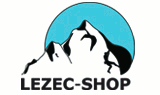 Frankenjura nové průvodce
Průvodce Hřebeny
Novou knížku pro horolezce: Horolezecké povídání


zrušeno? SP Chamonix (FRA) (11.07)
SP Briançon (FRA) (21.08)
ČP v boulderingu Teplice nad Metují (28.08)



Cesty:
1.Ondra 13163
2.Trojan 11669
3.Pail 11650


Bouldry:
1.Ondra 11903
2.Stráník 11678
3.Stráník 11000


Hory:
1.Ondrášek 7797
2.Skopec 7114
3.Coubal 6543


Rock Empire Český pohár v lezení obtížnost dospělých a mládeže (27.06)
Mistrovství Amerik (24.02)
O dřevěného Krakonoše 2020 (25.01)




Contact

Mr
01.07.2019
Hi guys,
Ne and My wife we are coming to visit the amazing czech republic from the 1 to the 15 of august, we are Looking for some climbing spot in East czech, we are not super climber so we are Looking for nice spot with not very hard pitch! I hope
---
Climbing partner, Praha saturday
14.06.2019
I am a British climber in Prague this weekend for work (15th -16th June) and looking for a climbing partner. I have brought full trad rack and ropes in car. I lead
E1 trad, 6b sport but any climbing would be good.
Trevor Wilson
+447
---
Climbing Partner
17.02.2019
I have recently moved to the Czech Republic and I am looking for climbing partners. I live off the berounka and love to climb the limestone sport. I am an experience climber and like climbing most grades. I usually hover between 7 and 8
---
Topoapp
18.11.2018
A new topo APP is here.
"Andy's topoapp"
Have fun
---
looking for an AR developer
15.10.2018
I'm looking for someone who is an experienced AR developer and would be willing to work on an interesting project. Please send me a note. Thanks, David
---
Climbing partner - Prague
02.09.2018
I recently moved to Prague and I am looking for a partner to climb regularly with. I started climbing again after an almost 3 years break. I have experience in sport climbing (6b+ outdoors) and multipitching. I am also interested in trad climbing (I have
---
Climbing partner wated for September 2018
22.08.2018
Hi, My name is Alona and I will be in Czech Republic on 8-9 September and 13-16 September. I want to climb outdoor and looking for a partner. My level is 6b. If you are interested, pls send me a message in WhatsApp +352 621 875512.
---
Rental for crashpad?!
25.07.2018
Hi everyone! We from the Netherlands are camping out at Bozanov near Bor, the boulder area.


We could not bring our crashpad but would like tp go and crush some boulders in Bor or Ostas,  do you know where we can rent a crashpad??

&nbsp
Re: Rental for crashpad?!
26.07.2019
Hey! I have the same question! did you ever find any rental crashpads? Want to go to Bor next week :
---
Outdoor climbing July/August 2018
17.07.2018
Hello,

Sadly, my lovely climbing partner got injured.
As a climbing addict, I'd be happy to climb with any of you during the following 3 or 4 weekends (20/21 July, 27/28 July, 4/5 August, possibly 11/12 August).
Locations near
---
Děčínský Sněžník
04.07.2018
Hello, I'm looking for a camp near Děčínský Sněžník, what do you recommend?
---
<<<
2
3
4
5
6
7
8
9
10
11
12
13
14
15
16
17
18
19
20
21
22
23
24
25
>>>
Climbing partner - Prague
I recently moved to Prague and I am looking for a partner to climb regularly with. I started climbing again after an almost 3 years break. I have experience in sport climbing (6b+ outdoors) and multipitching. I am also interested in trad climbing (I have only a small experience).

If you are interested contact me at: 775419988
Anwar
18:23:15 02.09.2018
reply
---
Reklama:
Lezec.cz je hlavním mediálním partnerem ČHS na internetu
Photo of the day: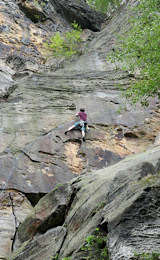 Cesta železného oře, VIIIa
Routes:
New in discussion:
Latest comments:
Hot:
New in advertising:
Instructions:
...