The 2nd was Cédric Lachat (SUI), 3rd François Auclair (FRA)
Women:
1st Natalija Gros (SLO), 2nd Muriel Sarkany (BEL), 3rd Jenny Lavarda (ITA)
Tomas Mrazek, the World Champion from the last year, was today the only one who did top of the final route.
Slovak Juraj Repčík was 36th and Slovakian woman Zuzana Cintalová 15th.
The results are at the Belgian web:
http://www.bvkb.be/wc2004/frame.htm
.
Some snaps from video of Tomas Mrazek in the final route: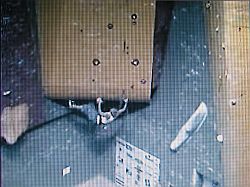 The first overhang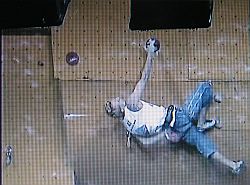 Upper part of the route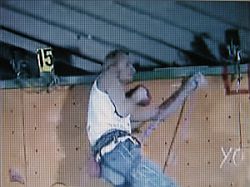 Helding the top hold and clipping the last quickdraws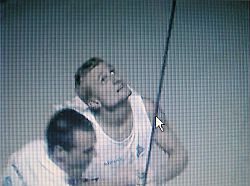 The winner
The video is to download on the site of the Belgian organisers:
http://www.bvkb.be/wc2004/frame.htm
. It was filmed by Geert Vanden Broeck. We use the photos on www.czechclimbing.com with an approval of the filmmakers, whos did it with help of
www.belclimb.net
and
www.klimax.be
.