Updated photos and info
We got several photos from construction of the forthcoming World Cup lead climbing competition wall. The competition starts on Friday 6th November in Brno exhibition center during the Sport Life outdoor equipment fair.
We got the photos from Tomas Rakovic, from the constructions company TR-Walls. The route setters came today and have begun to build the routes.
Technical data:
Height of the wall: 16 m
Width of the wall: 16 m
Maximal overhang: 8,9 m
Overall surface: 248 m2
Number of climbing lines: 6
Time of wall construction: 6 days
Construction: Combination of scaffolfd and timber construction
Surface: plywood and plastic panels TR compact
Holds: AIX, TR-walls
Photos from Monday, November 2nd, 2009: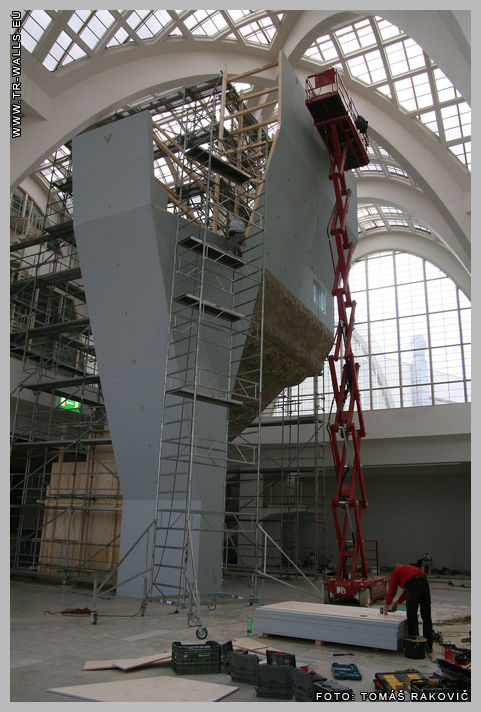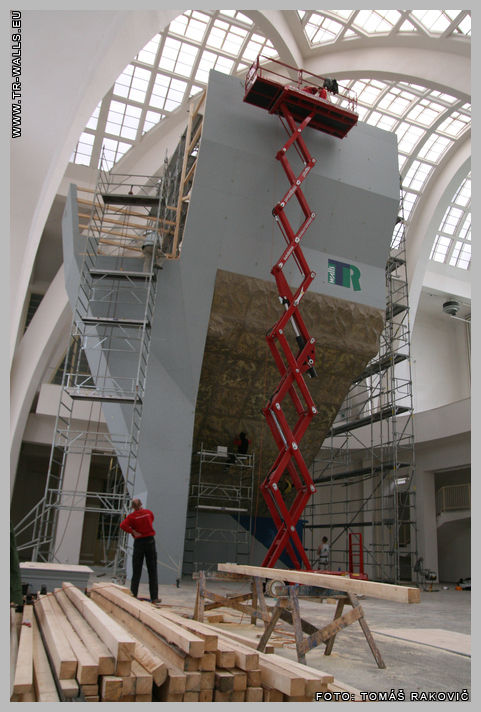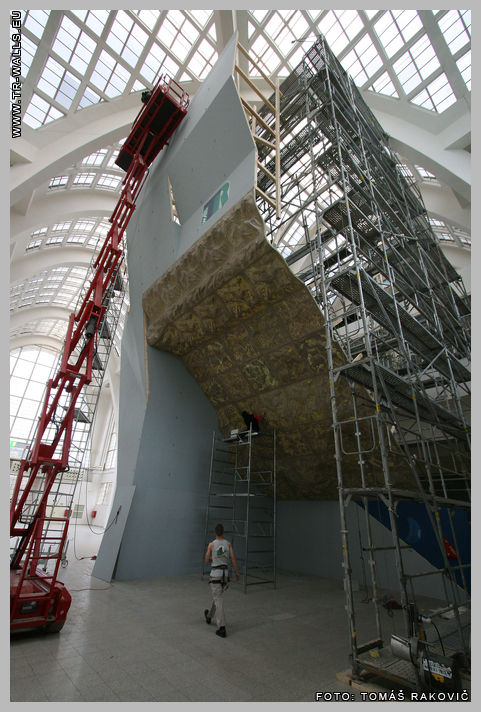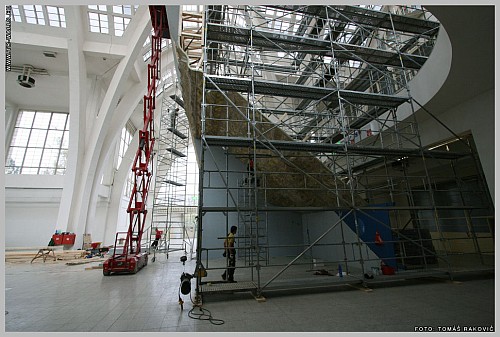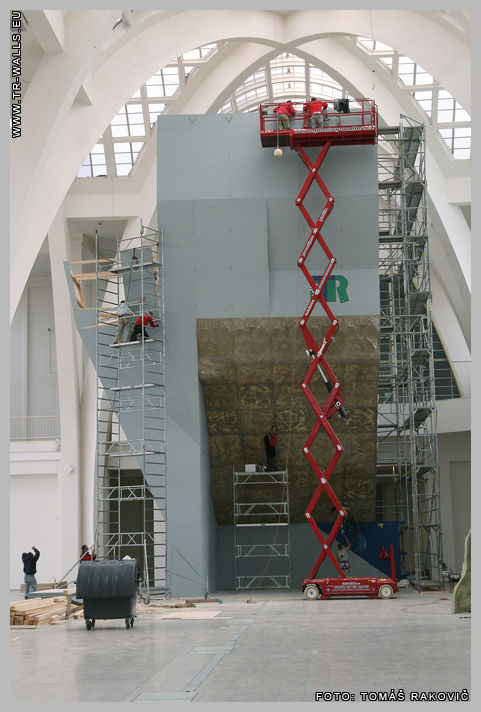 The photos are from the end of the last week: