After 5 years the World Cup competition in lead climbing returns to the Exhibition center in Brno, Czech republic. On November 6th-7th the full world competition climbing elite with the Czech leader of this year World Cup ranking Adam Ondra.
During the fair
Sport Life
the audience can see the best world climbers live, besides phenomenal Adam Ondra, also strong Spaniards, Austrians, French, amd also doubled World Champion Czech Tomas Mrazek who collects his power after an finger injury.
Czech nominees: Adam Ondra, Tomas Mrazek, Martin Stranik, Michal Rozek, Martin Sifra, Jakub Hlavacek
Nelly Kudrova, Silvie Rajfova, Sona Hnizdilova, Helena Lipenska, Monika Kuhn-Gaberova, Lucie Hrozova
The live broadcasting is prepared on the Czech Mountaineering Union web site
www.horosvaz.cz
.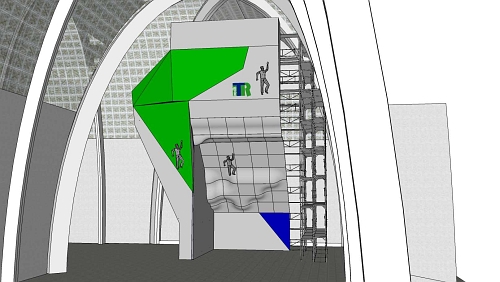 The program for audience:
Friday:
9.15 preclimbing of qualification
9.30 qualification in flash style
Saturday:
10.00 start semifinals
16.00 start finals
19.00 finals ceremony
The routes will be set by
Matthieu Dutray
from France, with assistance of the Czech
Jan Zbranek
.
The honored sponsors of the event:
BVV, CHS, TR-Walls, AIX, Faster CZ, Singing Rock, Rock Empire, Tilak, Lanex
The Czech Mountaineering Union:
www.horosvaz.cz
Brno Fair Center:
www.bvv.cz
IFSC:
www.ifsc-climbing.org