The first World Cup competition in bouldering to take place in the Czech Republic begins in a couple days. I would like to introduce to you to the construction and parameters of the bouldering walls, where the world best boulderers will test their skills.
The bases have been created, and are 25 m wide by 6 m high frame scaffold EKRO.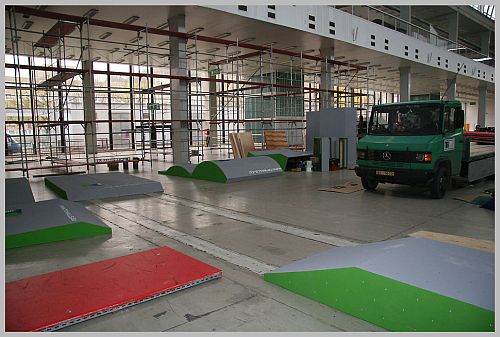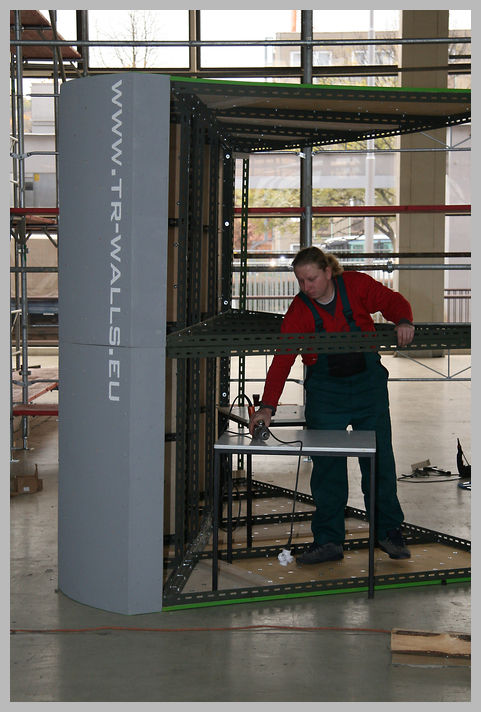 The main construction of the walls is welded from perforated L profiles. The construction is coated by 18mm sanded plywood. The hieght of all 8 competition climbing profiles is 4000 mm and the width of each is 2500 mm.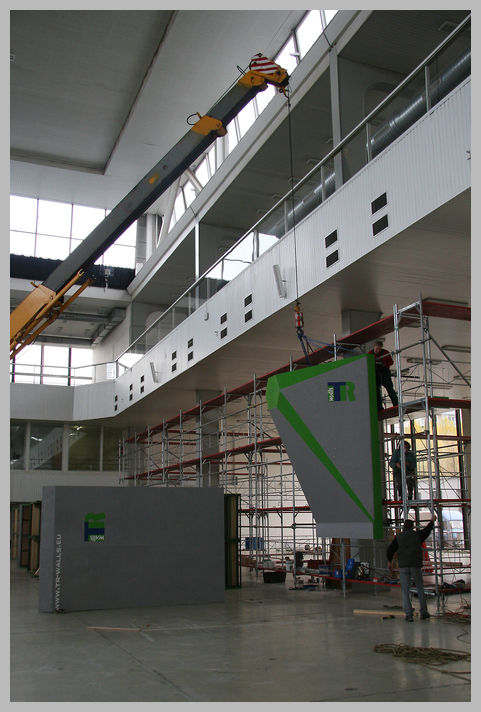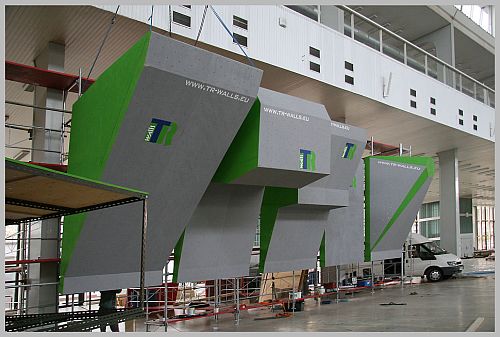 The overhang of each wall from left to right is 900, 1300, 2500, 3100, 2700, 2000, 0 and 1800 mm. The overall climbing area is about 130 square meters. The average weight of each profile is 450 kg.
All profiles were built by the firm TR-Lezecke steny (TR-Climbing Walls). Their production lasted about 20 days. Assembly on the spot took 3 days.
On Thursday, the first day of the assembly, we built the basic scaffold construction. On Friday the assembly of profiles on the ground happened. On Saturday we jacked up the profiles with help of a crane and finished the walls in the isolation. There were 4 walls built in the isolation for the competitiors to warm up on.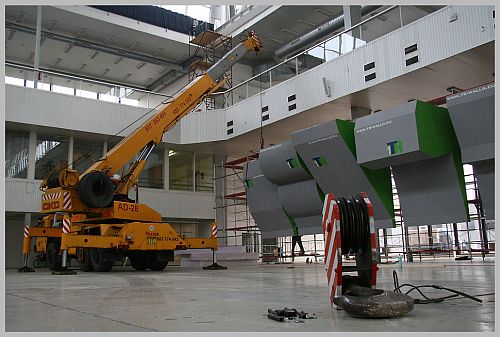 Under the walls there is a podium with size of 8 x 30 m and a height of 1,1 m. The podium will be covered by mattresses JIPAST. The overall area of the mattresses under the walls is 180 m2. The hieght of the mattresses is 300 mm.
On Monday the first boulder problems for the competition will be set.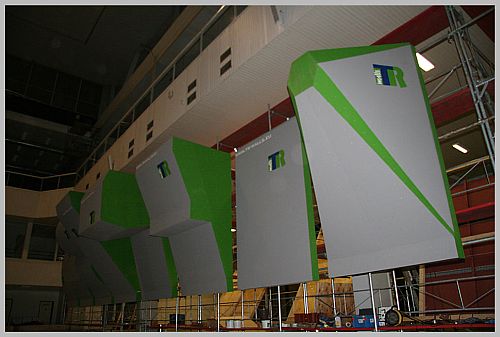 So well let us stop speaking about numbers. The result of our work you can see on your own eyes, when you will come to Brno. Qualification of the World Cup begins on Friday 9.11.2007, the finals will take place on Saturday and on Sunday you can look forward at Czech Championship.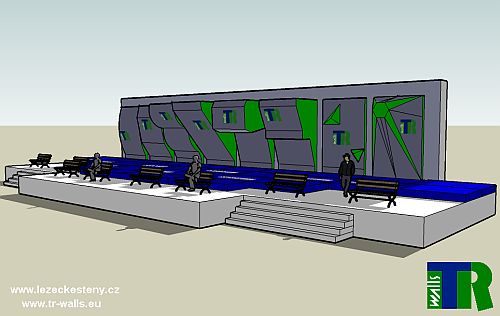 Watch the official website of World Cup Brno 07 on www.czechclimbing.com/spBrno07 and also the main Czech climbing site www.czechclimbing.com.

(Translated by CzechClimbing.com team)