Just twelve of the best international climbers had accepted the challenge to compete against each other. The organizators paid all our fees and flight tickets and we even got 300 euros for coming. Then why not to come?
The competition took place in small town Dima, Basque Country, Spain, about 50 km from Bilbao, located at the Arratia valley and in its surrounded climbing area Baltzola. It had two rounds: speed climbing on rock in the cave Baltzola and than there was standard competition in bouldering on climbing towers on the downtown square.
The first day we had to climb 6 routes between 7c and 8b+. There was a maximum time 20 minutes for each try, and each climber had to rest for other 20 minutes between each of them. As well as last year the local climbers were much ahead when knowing the area but I was still 2nd and Helena 5th after the first day.
More than 1 000 visitors came to support us and also people from local TV came. It had been raining since a day before so the climbing was very difficult for us, as the routes got wet especially in their top parts. But we did not want to disappoint those people who came to see us in that weather and paid 10 euros entrance fee.
The rest day followed when we were well looked after by physiotherapists. We also went to see an international surfing competition, which took place nearby. There were only about 100 visitors and some of them even sleeping during that (it was just so boring :-))
Then - unlike last year - the second part of the competition in bouldering followed on climbing towers on the downtown square. The climbers faced six boulder problems in six boulder panels with 5 minutes time limits for each. The climbing hall was again full of visitors and their smoke from marihuana's cigarettes. The character of the boulders was nice but did not suit us which badly influenced our final position.
The local TV made a program about all of it and its rating was really high. That, of course, does not support an often-presented fact that climbing is not enough attractive for TV :-) The competition in Dima was very successful and the organisators promised to invite us next year again - it will be an unbelievle combination of rock climbing, bouldering and lead climbing on the climbing walls.
Site:
www.tomasmrazek.cz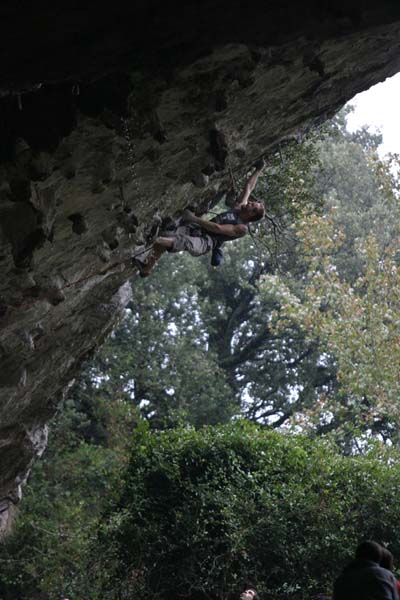 Dima Rockmaster 2006 - Tomas Mrazek speed climbing on rock in the cave Baltzola
foto by © Jon Balsera, jonbalsera@gmail.com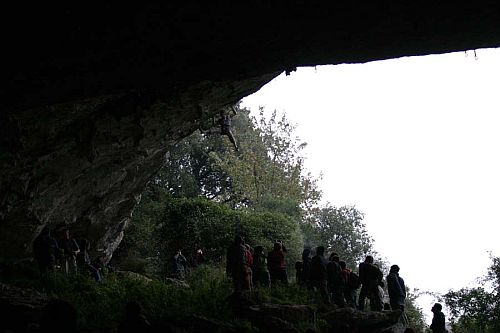 Dima Rockmaster 2006 - Tomas Mrazek speed climbing on rock in the cave Baltzola
foto by © Jon Balsera, jonbalsera@gmail.com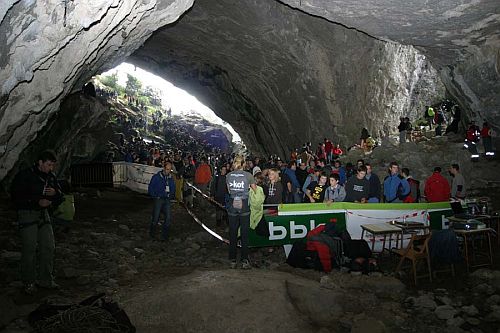 Dima Rockmaster 2006 - the cave Baltzola
foto by © Jon Balsera, jonbalsera@gmail.com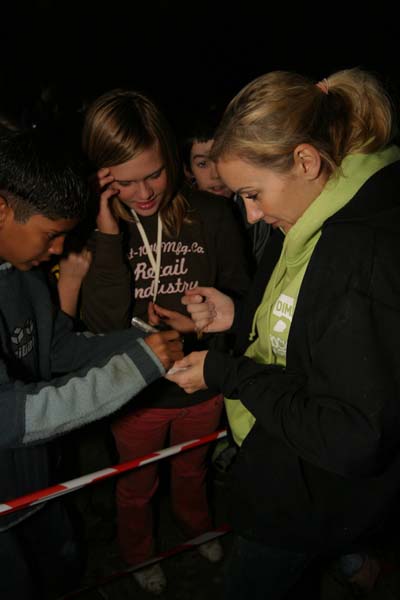 Dima Rockmaster 2006 - Helena Lipenska
foto by © Jon Balsera, jonbalsera@gmail.com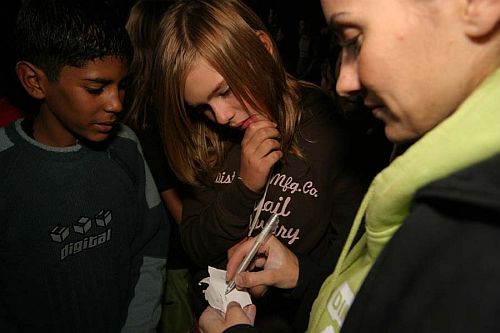 Dima Rockmaster 2006 - Helena Lipenska
foto by © Jon Balsera, jonbalsera@gmail.com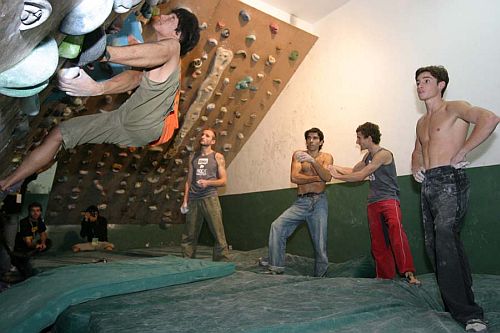 Dima Rockmaster 2006 - the warm up in bouldering gym
foto by © Jon Balsera, jonbalsera@gmail.com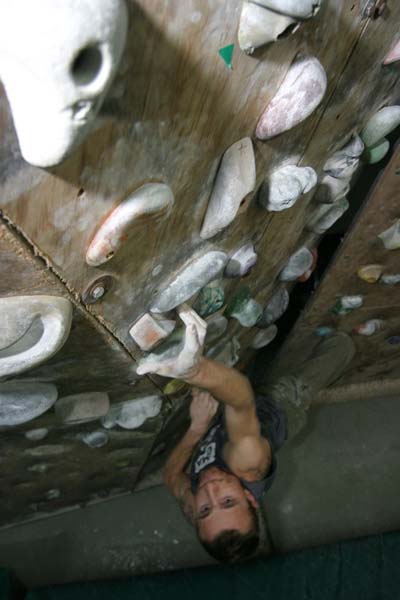 Dima Rockmaster 2006 - Tomas Mrazek bouldering warm up
foto by © Jon Balsera, jonbalsera@gmail.com
Dima Rockmaster 2006 - Tomas Mrazek bouldering warm up
foto by © Jon Balsera, jonbalsera@gmail.com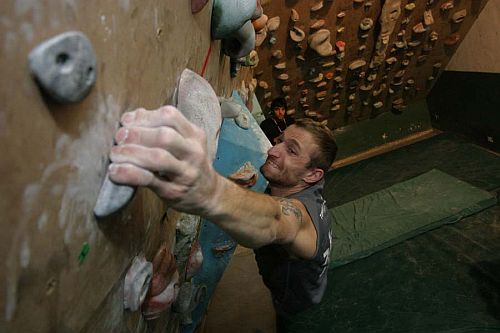 Dima Rockmaster 2006 - Tomas Mrazek bouldering warm up
foto by © Jon Balsera, jonbalsera@gmail.com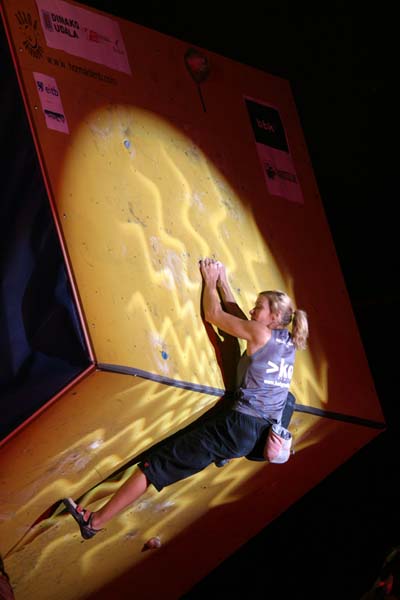 Dima Rockmaster 2006 - Helena Lipenska - bouldering competition
foto by © Jon Balsera, jonbalsera@gmail.com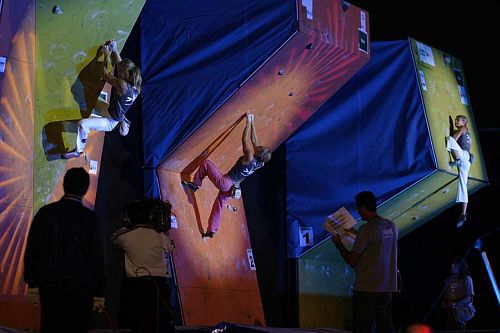 Dima Rockmaster 2006 - women - bouldering competition
foto by © Jon Balsera, jonbalsera@gmail.com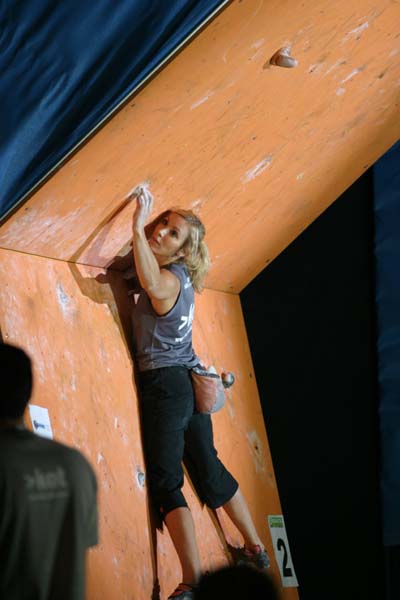 Dima Rockmaster 2006 - Helena Lipenska - bouldering competition
foto by © Jon Balsera, jonbalsera@gmail.com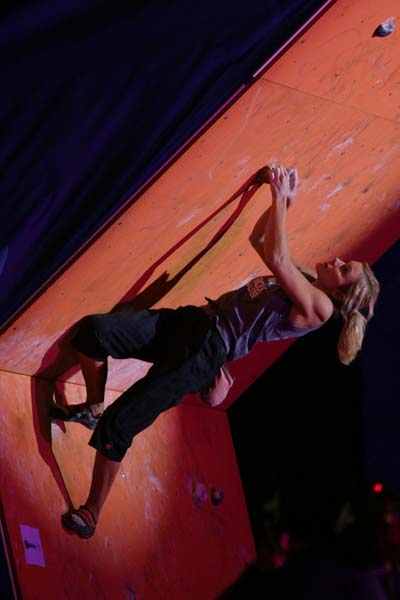 Dima Rockmaster 2006 - Helena Lipenska - bouldering competition
foto by © Jon Balsera, jonbalsera@gmail.com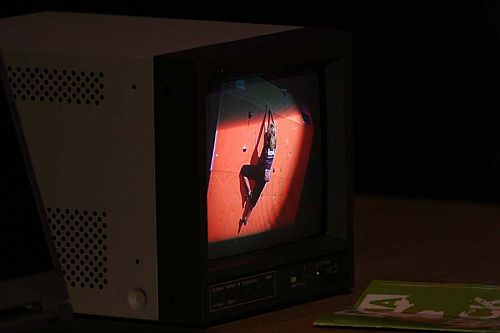 Dima Rockmaster 2006 - Helena Lipenska - bouldering competition on monitor
foto by © Jon Balsera, jonbalsera@gmail.com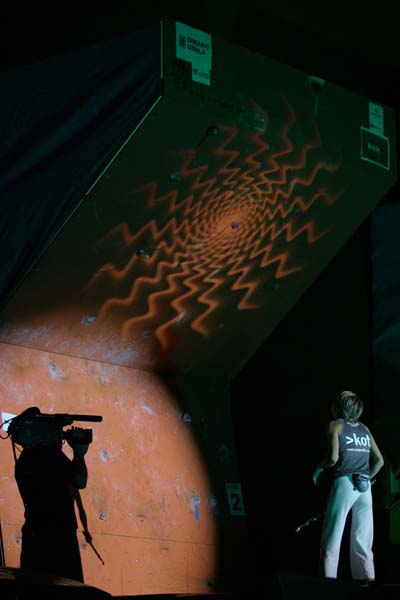 Dima Rockmaster 2006 - women - bouldering competition
foto by © Jon Balsera, jonbalsera@gmail.com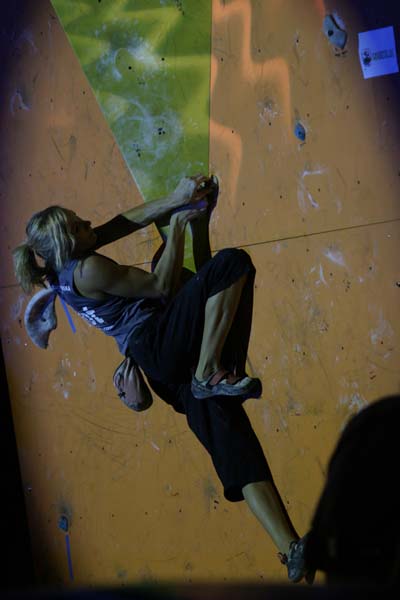 Dima Rockmaster 2006 - Helena Lipenska - bouldering competition
foto by © Jon Balsera, jonbalsera@gmail.com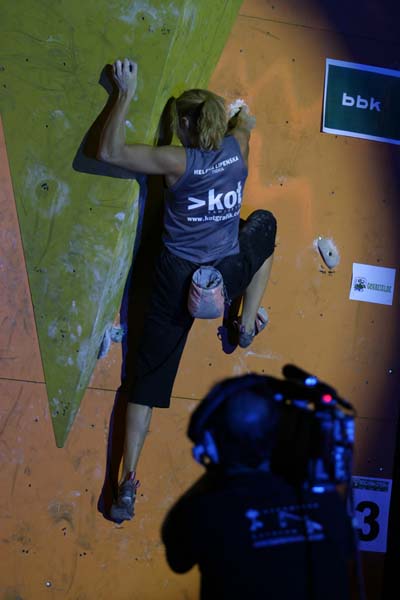 Dima Rockmaster 2006 - Helena Lipenska - bouldering competition
foto by © Jon Balsera, jonbalsera@gmail.com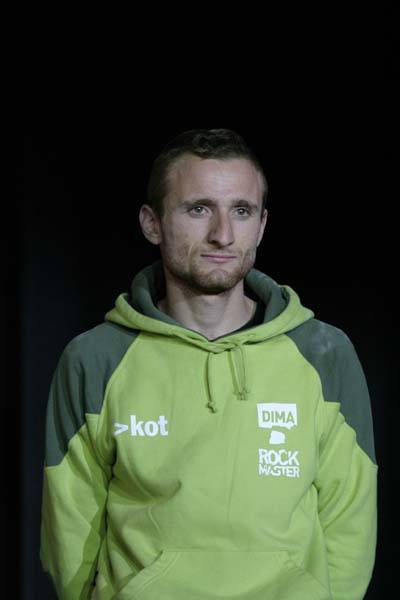 Dima Rockmaster 2006 - Tomas Mrazek
foto by © Jon Balsera, jonbalsera@gmail.com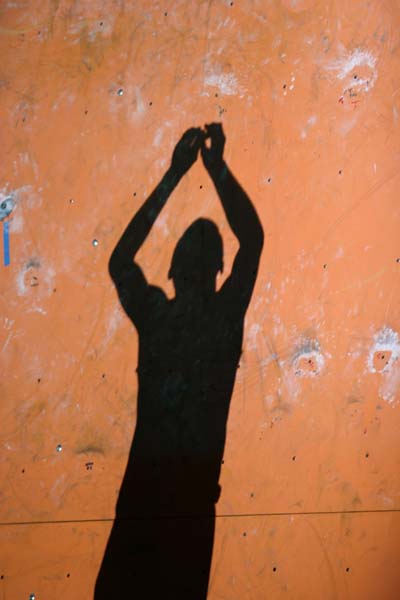 Dima Rockmaster 2006 - Tomas Mrazek - bouldering competition
foto by © Jon Balsera, jonbalsera@gmail.com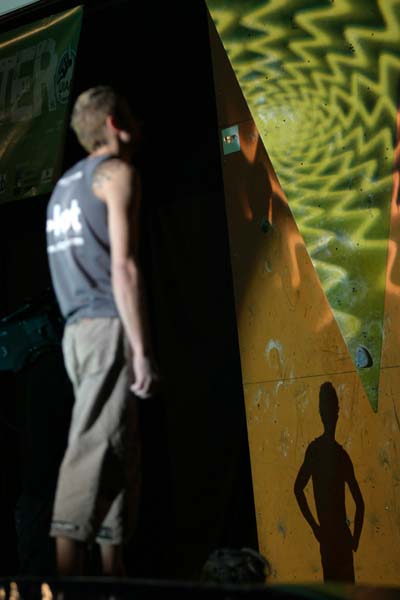 Dima Rockmaster 2006 - Tomas Mrazek - bouldering competition
foto by © Jon Balsera, jonbalsera@gmail.com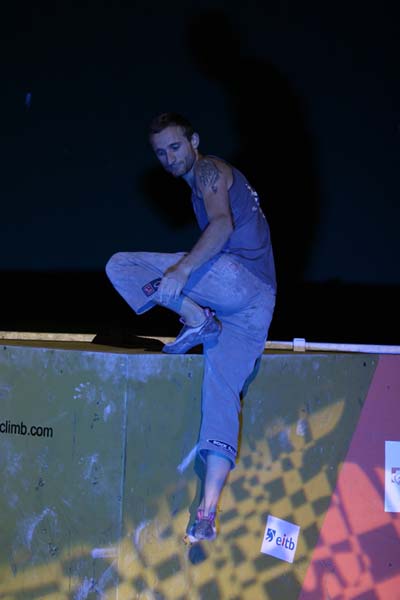 Dima Rockmaster 2006 - Tomas Mrazek - bouldering competition
foto by © Jon Balsera, jonbalsera@gmail.com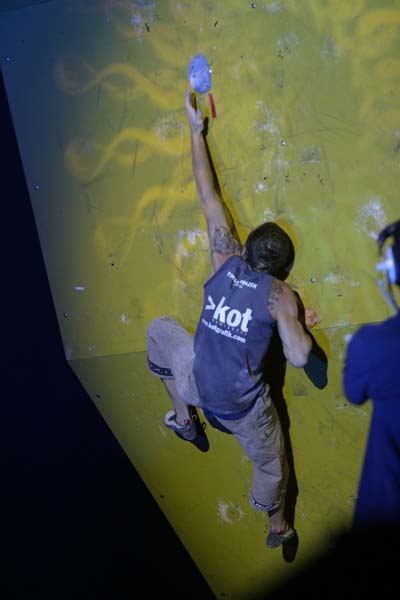 Dima Rockmaster 2006 - Tomas Mrazek - bouldering competition
foto by © Jon Balsera, jonbalsera@gmail.com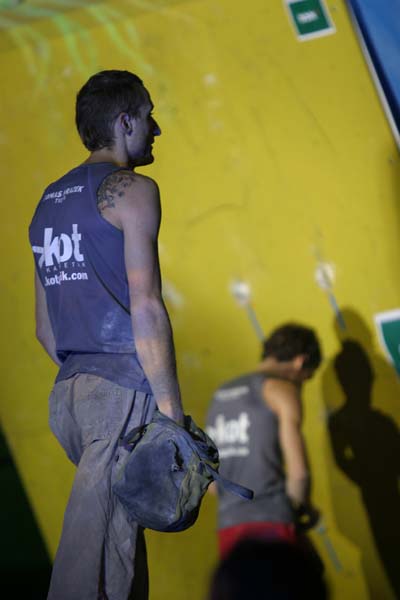 Dima Rockmaster 2006 - Tomas Mrazek - bouldering competition
foto by © Jon Balsera, jonbalsera@gmail.com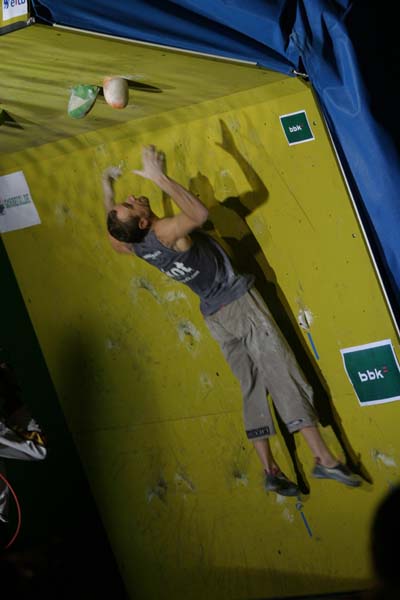 Dima Rockmaster 2006 - Tomas Mrazek jumping - bouldering competition
foto by © Jon Balsera, jonbalsera@gmail.com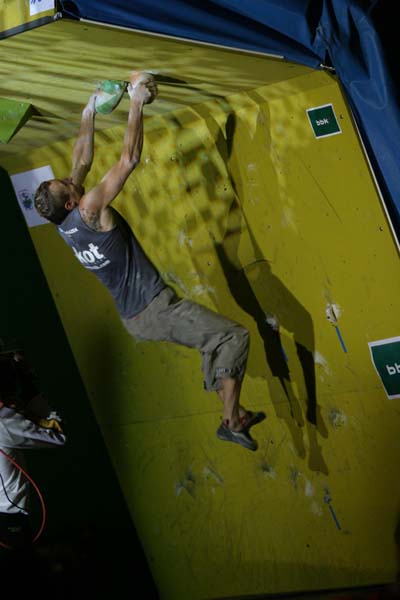 Dima Rockmaster 2006 - Tomas Mrazek jumping - bouldering competition
foto by © Jon Balsera, jonbalsera@gmail.com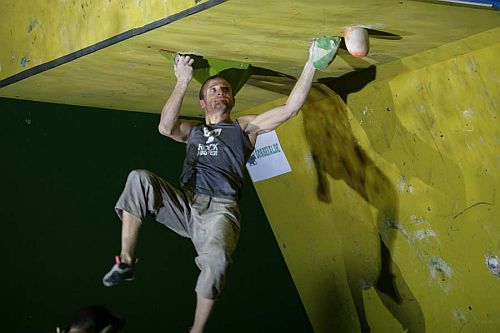 Dima Rockmaster 2006 - Tomas Mrazek - bouldering competition
foto by © Jon Balsera, jonbalsera@gmail.com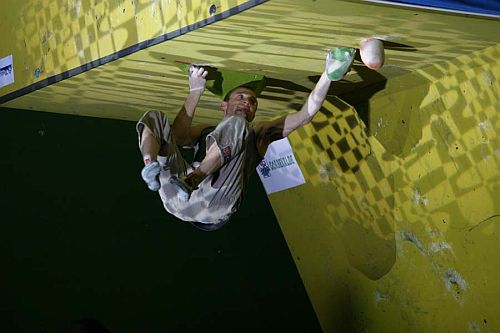 Dima Rockmaster 2006 - Tomas Mrazek - bouldering competition
foto by © Jon Balsera, jonbalsera@gmail.com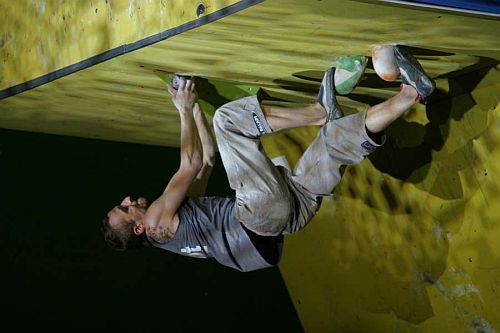 Dima Rockmaster 2006 - Tomas Mrazek - bouldering competition
foto by © Jon Balsera, jonbalsera@gmail.com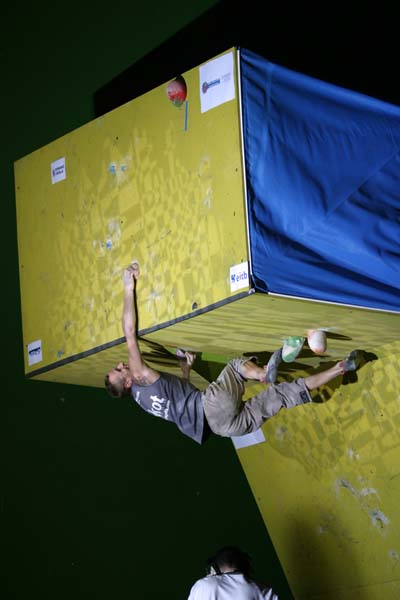 Dima Rockmaster 2006 - Tomas Mrazek - bouldering competition
foto by © Jon Balsera, jonbalsera@gmail.com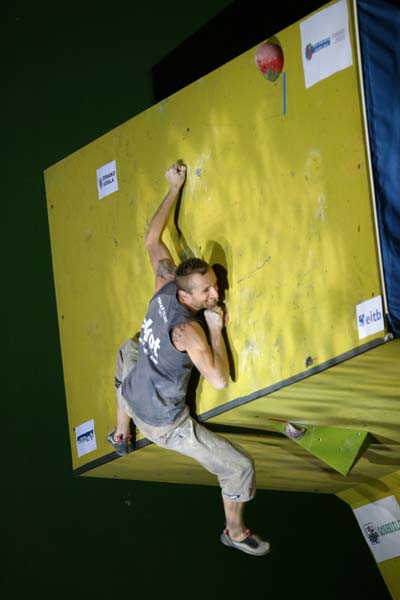 Dima Rockmaster 2006 - Tomas Mrazek - bouldering competition
foto by © Jon Balsera, jonbalsera@gmail.com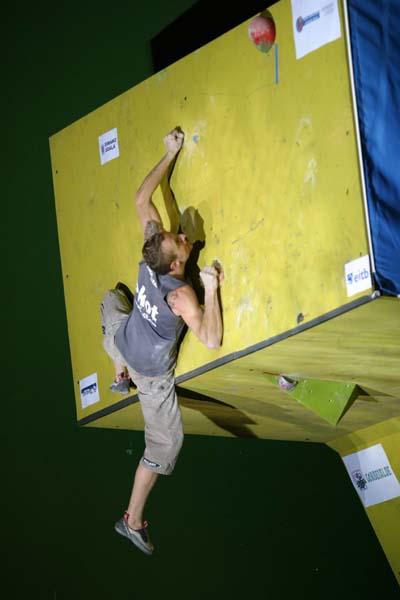 Dima Rockmaster 2006 - Tomas Mrazek - bouldering competition
foto by © Jon Balsera, jonbalsera@gmail.com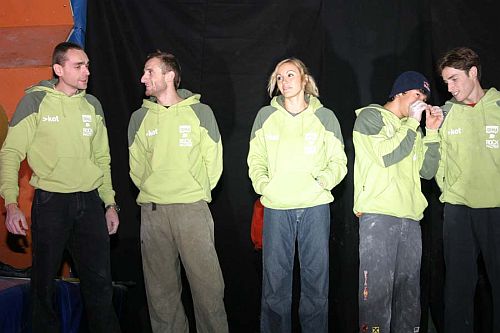 Dima Rockmaster 2006 - Awarding ceremony
foto by © Jon Balsera, jonbalsera@gmail.com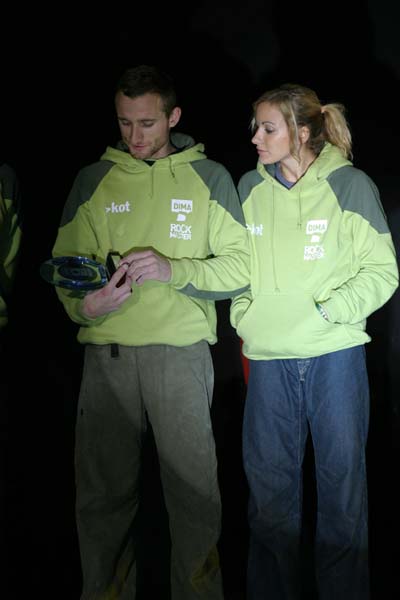 Dima Rockmaster 2006 - Tomas Mrazek and Helena Lipenska
foto by © Jon Balsera, jonbalsera@gmail.com
Site of Jon Balsera:
usuarios.lycos.es/jonbalsera79
The article with results on CzechClimbing.com:
DimaRockMaster 2006 Boulder