The World Cup competition in bouldering Brno, Czech Republic, 2007:
22:50 - The Final Results:
1. Olga Shalagina (UKR)
2. Natalia Gros (SLO)
3. Svitlana Tuzhylina (UKR).
4. Anna Stöhr (AUT)
5. Yulia Abramchuk (RUS)
6. Olga Bezhko (UKR)
7. Juliette Danion (FRA)
8. Silvie Rajfova (CZE)
9. Maud Ansade (FRA)
10. Jenny Lavarda (ITA)
11. Olga Bibik (RUS)
12. Angelica Lind (SWE)
13. Aleksandra Balakireva (RUS)
14. Tatiana Tarasova (RUS)
15. Anna Galliamova (RUS)
16. Katja Vidmar (SLO)
17. Therese Johannesen (NOR)
18. Anja Hodann (SWE)
19. Katharina Saurwein (AUT)
20. Helena Lipenska (CZE)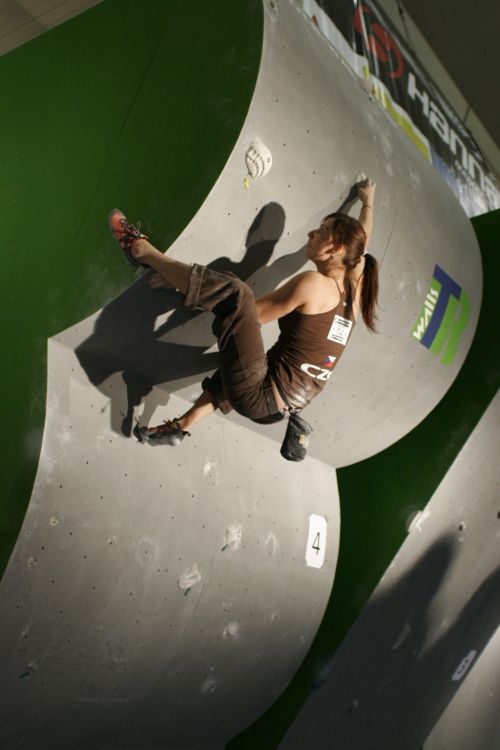 Silva Rajfová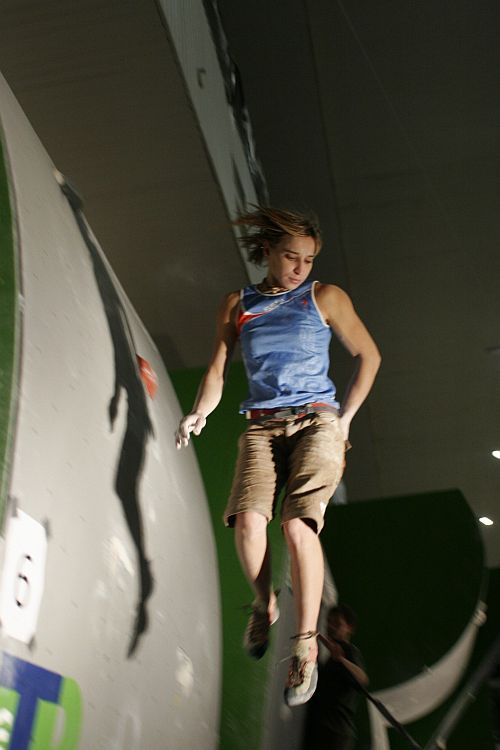 Yulia Abramchuk (RUS)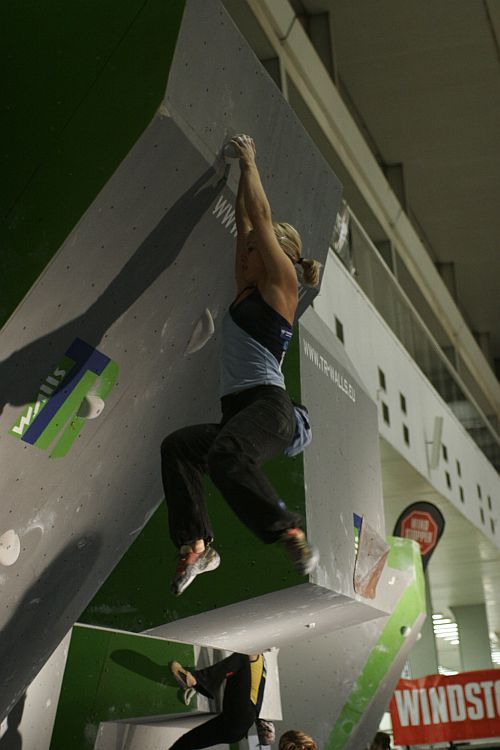 Natalija Gros (SLO)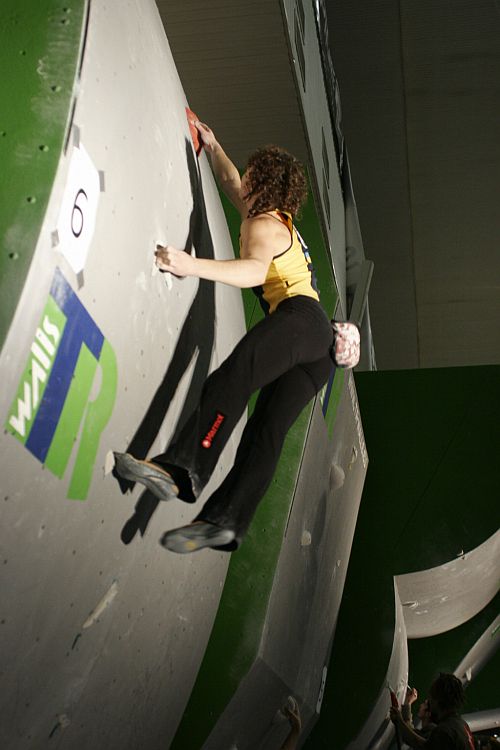 Olga Shalagina (UKR)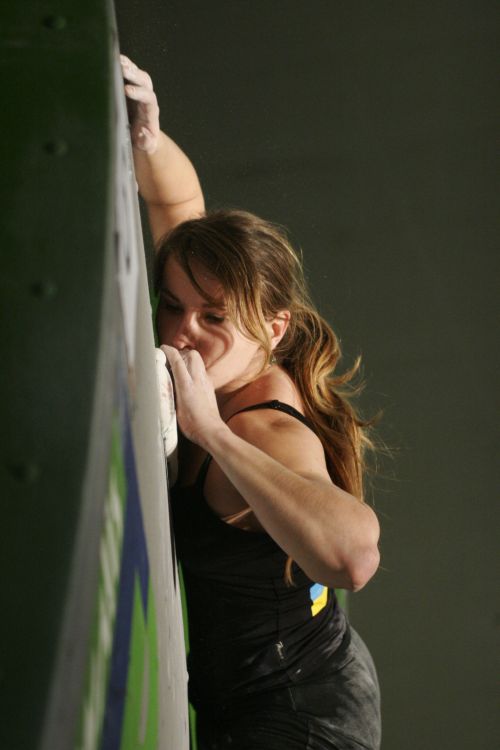 Olga Bezhko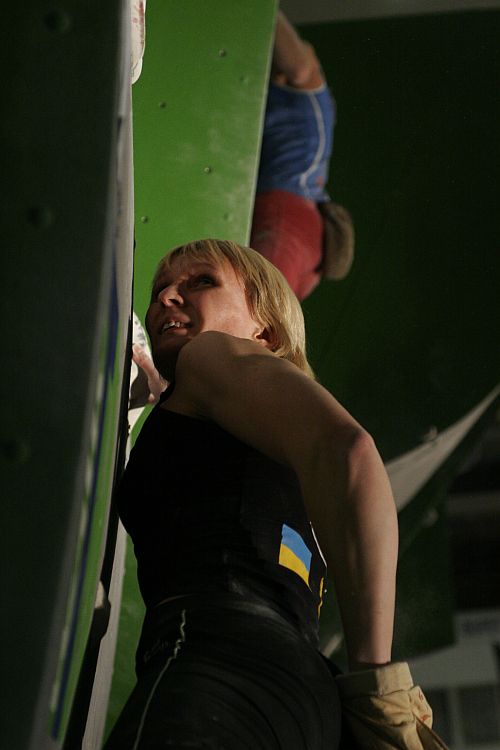 Svitlana Tuzhylina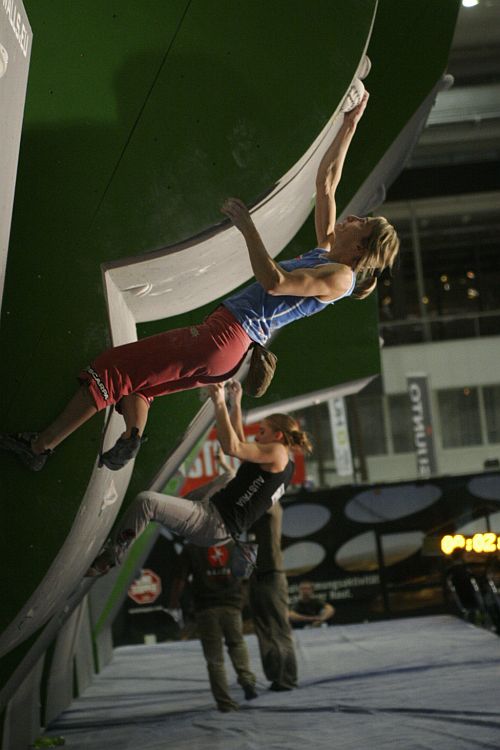 Olga Bibik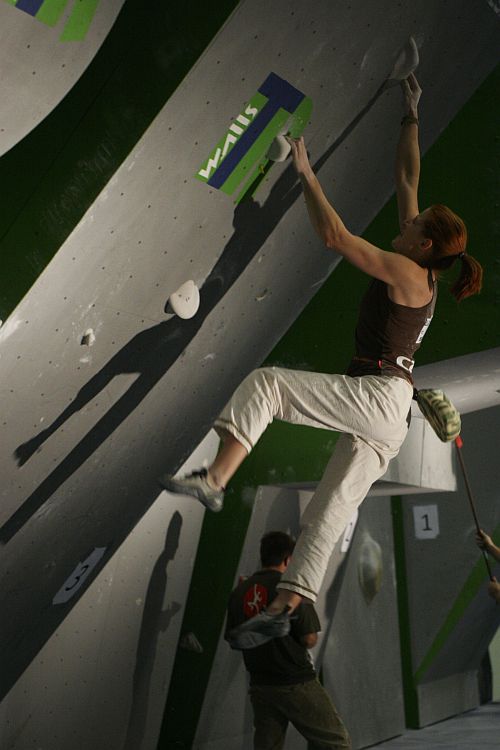 Nelly Kudrová w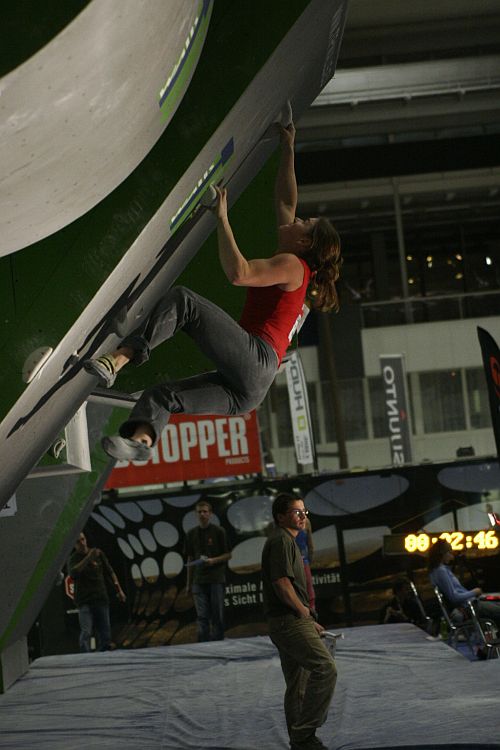 Audrey Seguy (GBR)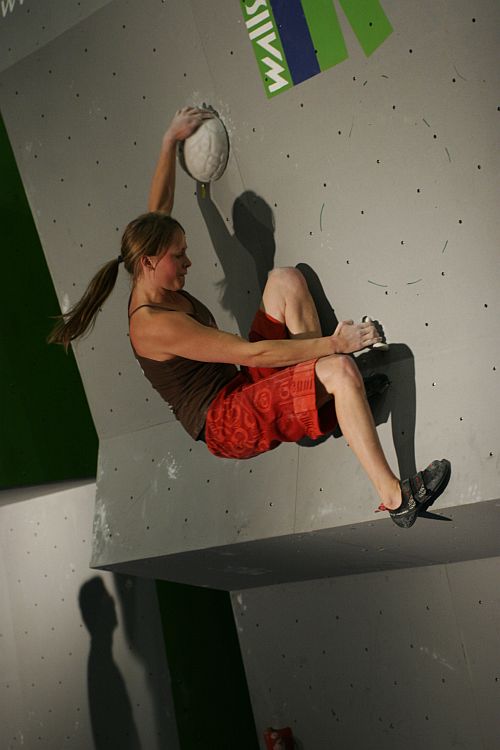 Dominika Dupalová w
Watch the women's qualifications live here on Czechclimbing.com!!
www.lezec.cz/webcam.html
Women's start times:
www.ifsc-climbing.org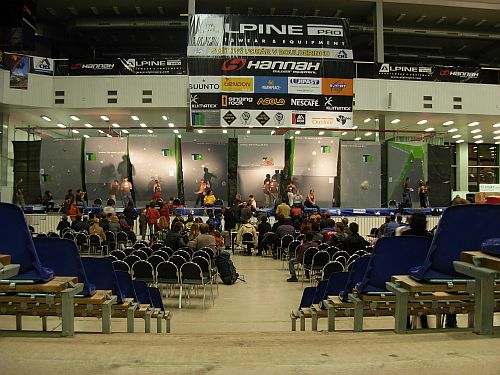 Women's qualifications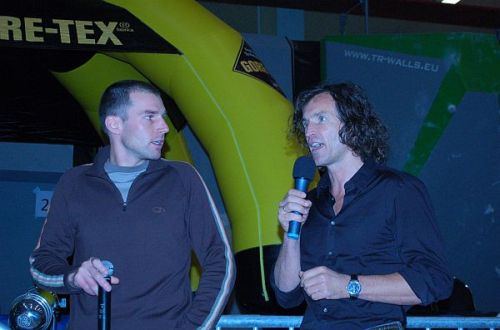 Stephan at the slide show
This article is continuing from the qualification of men
World Cup in bouldering Brno (CZE) 2007 - men qualificationS