The final round of the World Cup competition in bouldering will take place this year in one month in Brno (east of Czech Republic) on November 9-10, 2007.
This year's competition has been a tight race, and we expect the participation of all the top competitors. While the top place for this season in the Men's catigory is more or less sure, the other positions are still anybodies guess. And there is no clear leader in the women's, which means it will be a tough battle in Brno for gold.
In the starting list you can find several Czech representatives: Silva Rajfova, Tomas Mrazek, and Martin Stranik- the biggest surprise of the last WC event.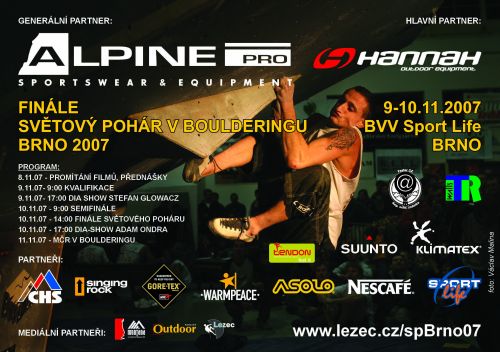 The whole event has been well planned out. On Thursday you can look forward to the a whole day of films and several interesting presentations. On Friday there will by the qulification, and around 5 pm the slideshow of Stefan Glowacz begins. On Saturday morning the semifinals are on the schedule, and the last finals of the 2007 bouldering season starts around 2 pm. The finals should be covered by Czech state TV on the Chanel
CT4 sport
. The cherry on top should be a slideshow by Adam Ondra. On Sunday the Czech Championship in bouldering will be held in the same place- the Brno exhibition center.
The competitors can look forward to eight different bouldering profiles by Czech wall maker Tomas Rakovic, which will be placed on a 30 meterswide stage. The audience hall with the gallery will have capacity for about 1000 people. I believe, that Czech audience will create at least the same atmosphere as on the lasts World Cup competitons held in Czech Republic.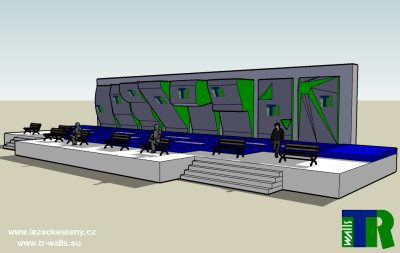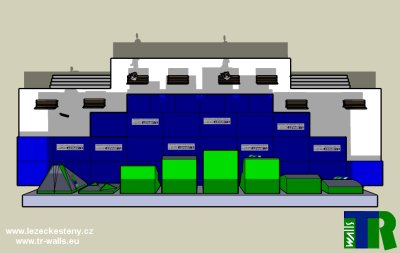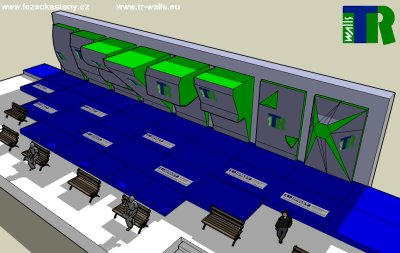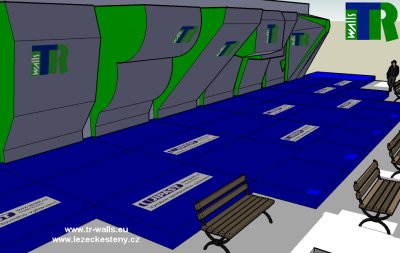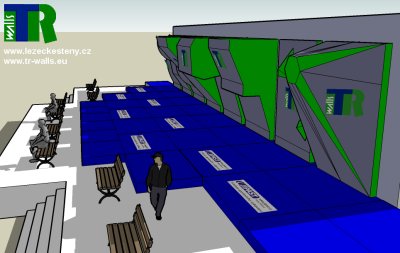 Watch the official website of World Cup Brno 07 on
www.czechclimbing.com/spBrno07
.
Translation by CzechClimbing.com team